X-1FBO Software System get the thumbs up from Global FBO Consult!
X-1FBO & Global FBO Consult
Join forces to advance X-1FBO beyond the Americas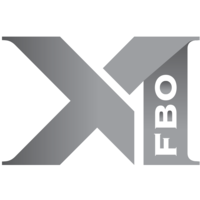 Advanced FBO Operations & Accounting Integrations


Real time tested in the field by Global FBO Consult
& given their stamp of approval!
"The X-1FBO software system is intuitive to use & cost effectively integrates Operations, Customer Service & Account Departments right from the moment the handling request comes in, through to producing the invoice & ensures the FBO captures full payment for all the services provided, thus more than paying for itself.


I have beta tested the system & believe X-1FBO will be an excellent tool for both independent FBOs & multi-station organizations"
Integrated modules automate every aspect of FBO operations
& transaction processing, enabling better, faster & more reliable service,
for greater efficiency & Increased Margins
If you need an integration with other software, just ask, chances are
we can do it. Easy, fast set up !
Integrates with key third parties, like QuickBooks & Microsoft Dynamics & many other systems
Run from desktop and/or Android mobile
Secure, cloud-based operations

Automate & future proof your business.
Increase margins, improve service & operate efficiently.
Book a Online Demonstration - No Need to Leave Your Office !
Email: International@X1FBO.com
Tel: +001 (786) 625-5073
X-1FBO the smarter way to run your FBO