Air India Ground Handling subsidiary for sale
Source: Economic Times & CH-Aviation
The Indian government has extended the deadline for submitting bids for Air India's ground handling subsidiary, Air India Air Transport Services (AIATSL) by one month to May 16, 2019.
Last year, the government transferred AIATSL to a new special purpose vehicle, Air India Assets Holding (AIAHL). The new firm also took INR29B rupee ($418M) debt held by the flag carrier. AIAHL has been tasked with selling AIATSL and other non-core subsidiaries of Air India in order to repay as much as possible of the carrier's debt.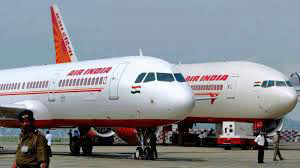 After the creation of AIAHL, Air India itself remained with INR24B rupees ($346M) in debt.
AIATSL has been officially for sale since mid February 2019.