Capital Jet & Million Air JV for Daxing Int. Airport/ZBAD FBO
Beijing's new Daxing International Airport is due to open in September. Million Air Beijing, the joint venture between the U.S.A. based FBO chain and Capital Jet (CJet), is currently at work on what will become its flagship facility. It expects to open in summer 2020 as a second BizAv/GA access point to Beijing.
Million Air/CJet opened its first facility at Beijing Capital Airport (ZBAA) in January 2016 and serves as the lone FBO there. The location averages about 47 arrivals a day, according to John Bridi, Million Air's VP of international operations. Given the facility has 50 GA stands, that translates to near capacity every day.
The FBO at Daxing will have more than 90 parking stands, all consolidated on the dedicated GA ramp adjacent to the private aviation terminal. The new airport will also have eight stands that can accommodate narrowbody bizliners, compared with just two at Beijing Capital. In addition, the FBO at Daxing will have two stands to handle widebody bizliners.
The private aviation terminal at ZBAA is approximately 20,000 sq ft, with in-house CIQ facilities, three private VIP lounges and concierge services. According to Bridi, the Daxing terminal will be four times larger.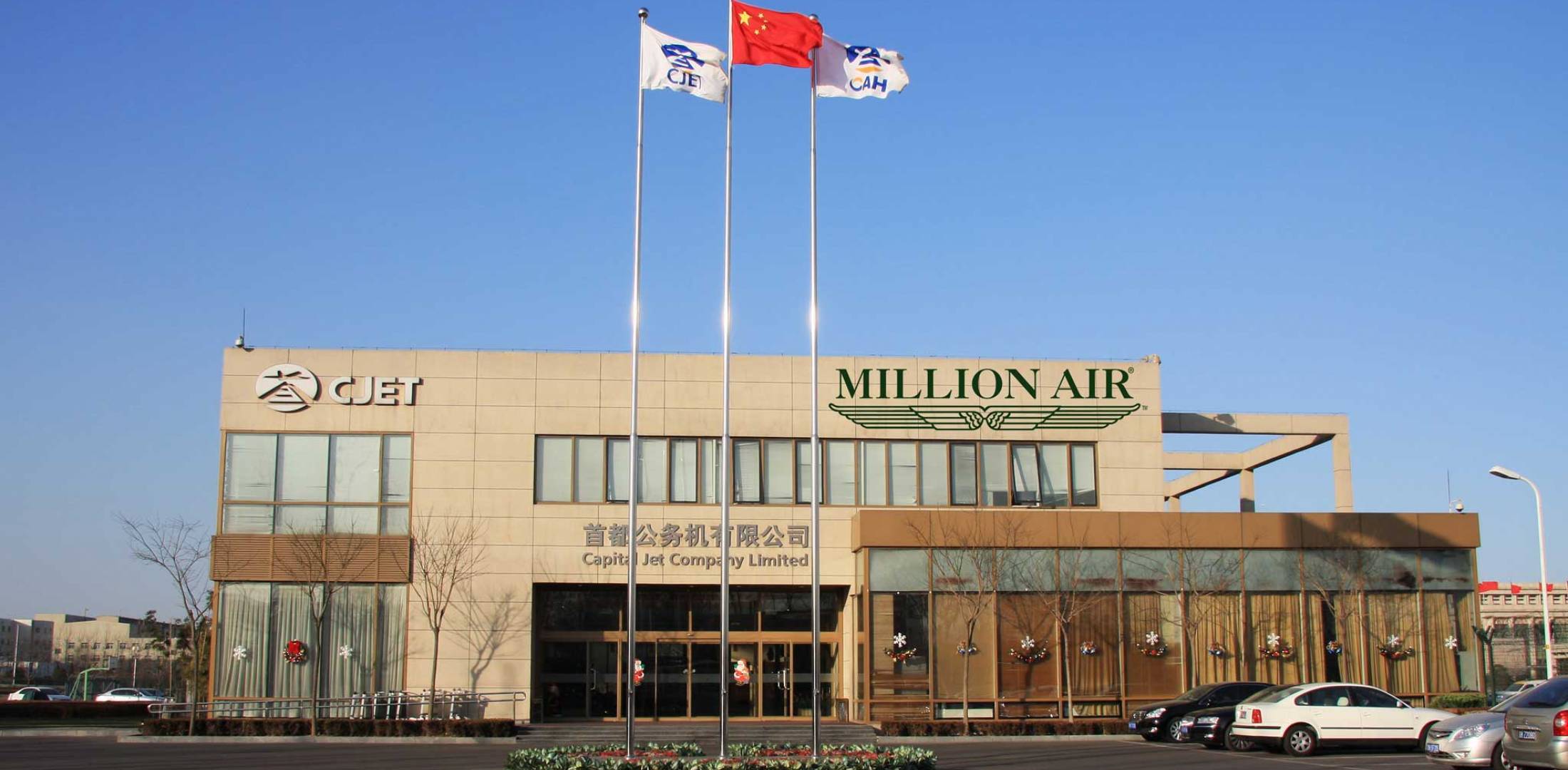 The CJet Million Air FBO at Beijing Capital Airport