Consortium to take over FBO at Strasbourg/LFST, France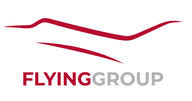 France's Strasbourg Airport has partnered with Benelux based charter provider and FBO operator FlyingGroup to establish a new FBO complex branded as Strasbourg Executive SAS. The two entities signed a memo of understanding at EBACE19. FlyingGroup will take over management of the existing, airport operated FBO from May next year.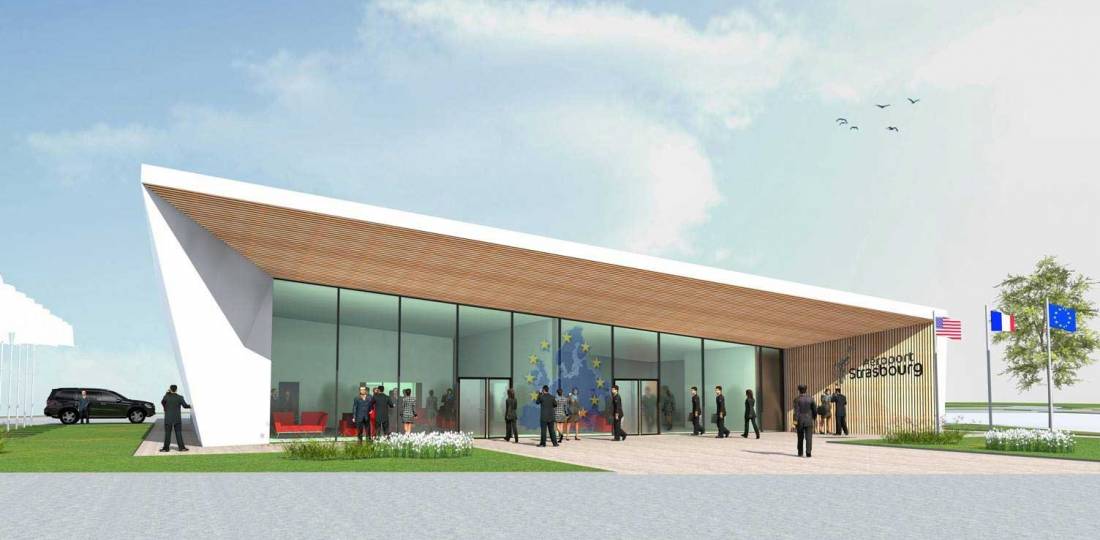 Located 12 km from the city of Strasbourg, the seat at of the European Parliament, the planned €10M complex, which will be operational in spring 2021, will replace the current 150-sq-m (1,600-sq-ft) facility. It will consist of an approximately 1,000-sq-m (10,800-sq-ft) terminal to cater to heads-of-state and high-level European delegations, with a "Salle d'Honeur" for dignitaries that replaces a small room currently used in the commercial terminal.
Further, a new 2,000-sq-m (21,500-sq-ft) hangar will be built. An additional 3,000-sq-m (32,300-sq-ft) hangar, capable of accommodating aircraft up to a BBJ or multiple large-cabin business jets, will begin construction in 2021.
The new terminal will also include a private aviation area, separated by a common security area, themed by Alsace-based ultra-luxury car manufacturer Bugatti, to handle the increasing executive traffic. This will include complementary airside crew lounges with a relaxation area offering snacks and beverages, cable television, computer stations, and free Wi-Fi. Other benefits will include customized parking options and discounted hotel rates through the FBO's complementary booking service.
The airport has contracted with World Fuel Services to provide exclusive fueling services and construct a new fuel farm to provide short fueling times, as well as help to establish the airport as a desired location for international fuel stops. The project also includes a new highway connection to the airport so that future clients will be on the highway within 60 seconds of leaving the FBO.
"This partnership with FlyingGroup in Strasbourg Executive to run a new hangar and this new FBO with its lounges, designed and decorated by the most iconic local luxury brands, will ensure that all of our business aviation customers will receive the best and seamless experience they deserve," said Strasbourg Airport CEO Thomas Dubus. "The accuracy of the project will be enhanced by the additional infrastructures delivered in conjunction by the airport: new aprons dedicated to business aviation, dedicated fuel farm, and a new head-of-state terminal to welcome the guests of the European capital."