EAN Aviation, Lagos/DNMM opens AMO Wheel & Brake Shop
EAN Aviation - Business Jet Center are delighted to announce the opening of their new, state-of-the-art NCAA AMO Wheel and Brake Workshop at Murtala Muhammed International Airport, Lagos, Nigeria.
Engineer & Hangar Manager Alexey Saliu- Lawal said to Global FBO "We have over the last two years invested heavily in training, equipment, tooling and infrastructure to enable us provide a truly high quality, competitively priced, quick turn-around wheel and brake maintenance and repair service to both corporate and commercial aviation clients. Our facility is co-located with the already established EAN Aviation Business Jet Center and Hangar and we have ample workshop space to allow us expand our capabilities in due course"
EAN Aviation is an established Business Aviation Cluster based out of their Lagos Business Jet Center & Hangar, offering aircraft sales & executive charter, AMO, FBO, Wings Inflight Catering, Wings Restaurant, leased & services offices with access via the secure EAN Aviation Executive Reception, helicopter storage bays and other aviation related opportunities.
EAN Aviation is an Alliance Program Member of JSSI – Jet Support Service International, an Authorised Representative for Satcom Direct, a Founding member of AfBAA & a member of NATA. EAN Aviation operations staff are NATA Safety 1st and IBAC IS-BAH certified.
CONTACT EAN Aviation Maintenance
Maintenance@EAN.aero
Tel: +234 8033071286, +234 8109970884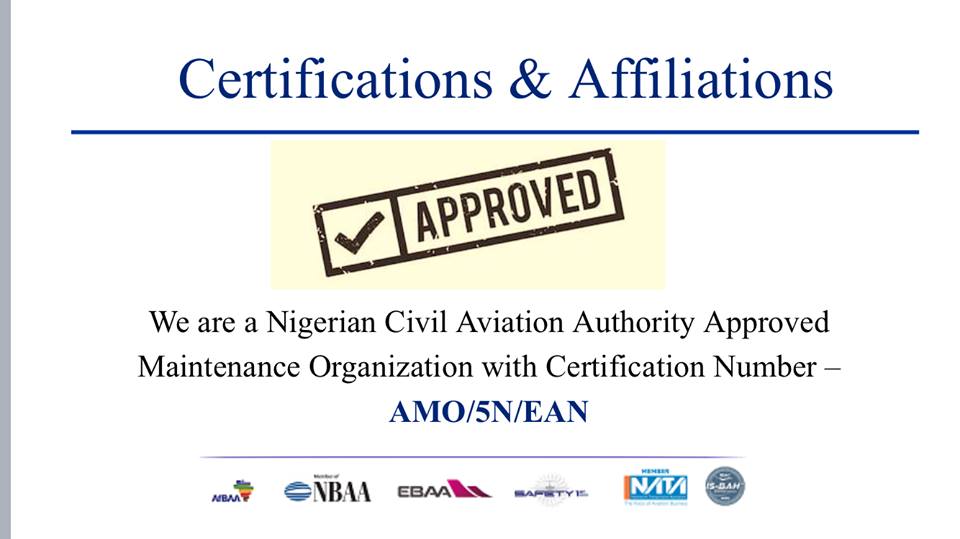 Non Destructive Testing on all wheel types!