Global Trek Aviation - Official Opening of Executive Jet Centre, Cardiff International
Press Release: Cardiff Airport International, Wales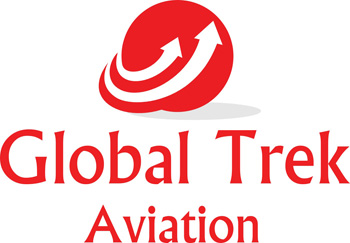 Award winning FBO specialists Global Trek Aviation, already firmly established at Belfast International (EGAA) have expanded their successful brand with the official opening of their second Executive Jet Centre, this time at Cardiff International Airport (EGFF), the Capital Airport for Wales, marked by an Open Day attended by local dignitaries, airport officials, family members & business aviation leaders.
Gordon Bingham, Chief Operating Officer of Global Trek Aviation, commented "We are delighted to have opened this all new facility at Cardiff International Airport as it offers tremendous potential with its ideal strategic location. We have invested in building a bespoke, state-of-the-art facility with dedicated VIP lounge, private offices, crew briefing centre, Flight Ops facilities and a fully integrated security screening suite.
Ahead of the official opening we deployed an experienced operations team, led by GTA Cardiff Station Manager, Gerallt Marsh to start providing world class services for a "soft-opening" on day one, as we continue to invest in training a local team to NATA Safety 1st certification standard as well as Global Trek Aviation's own Standards of Excellence."
Global Trek Aviation are offering clients a full range of GSE & a dedicated aircraft refuelling service.
Deb Bowen Rees, CEO of Cardiff Airport, added: "Today marks the first significant step taken in the achievement of Cardiff Airport's Masterplan. It's fantastic to see that Global Trek Aviation has chosen to invest in Wales,
"Our vision for success includes a clear strategy to diversify our air service activities and encourage use of 24/7 capabilities, available 365 days a year, so the opening of Global Trek Aviation's new luxurious facility is a huge step forward.
"A huge part of our focus for the next 20 years is to continue to explore innovative ways to diversify our business and create new business opportunities. We will continue to work hard towards achieving the Masterplan and living our vision – to be a pioneering airport, making Wales proud."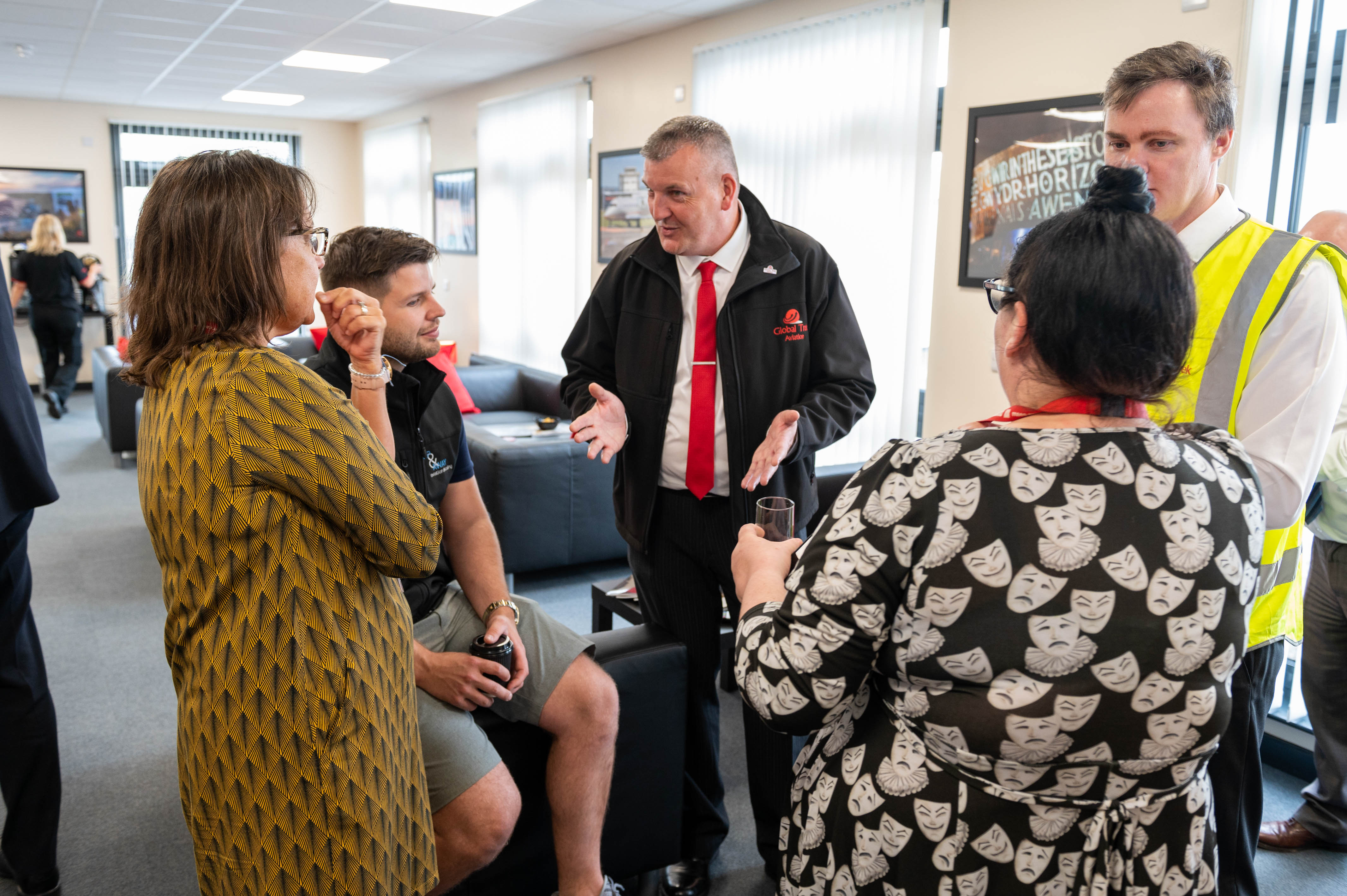 Colin Gordon, Commercial Director, Global Trek Aviation, briefs guests on the advantages the new Executive Jet Centre brings to the region.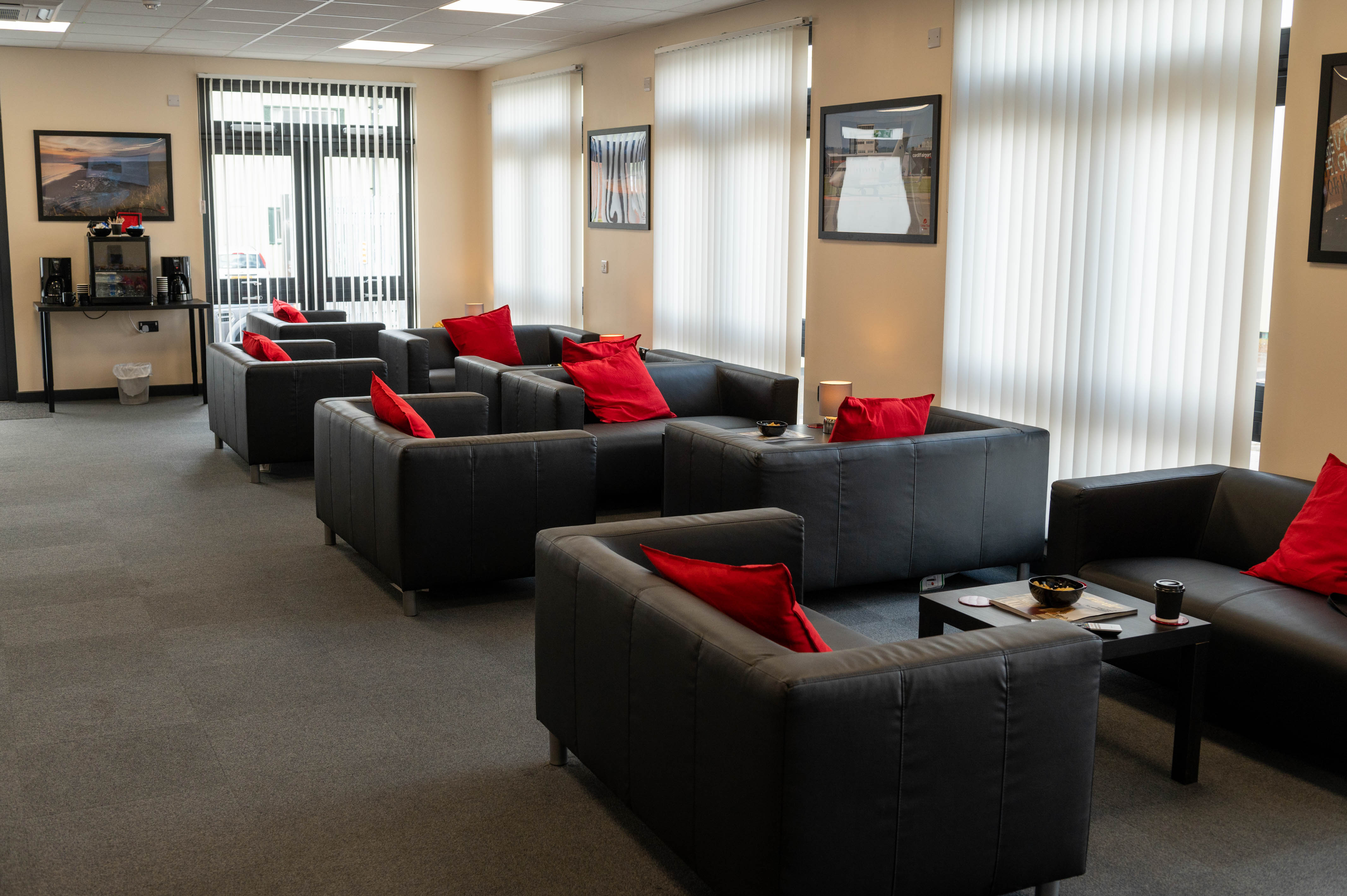 Inside the spacious facility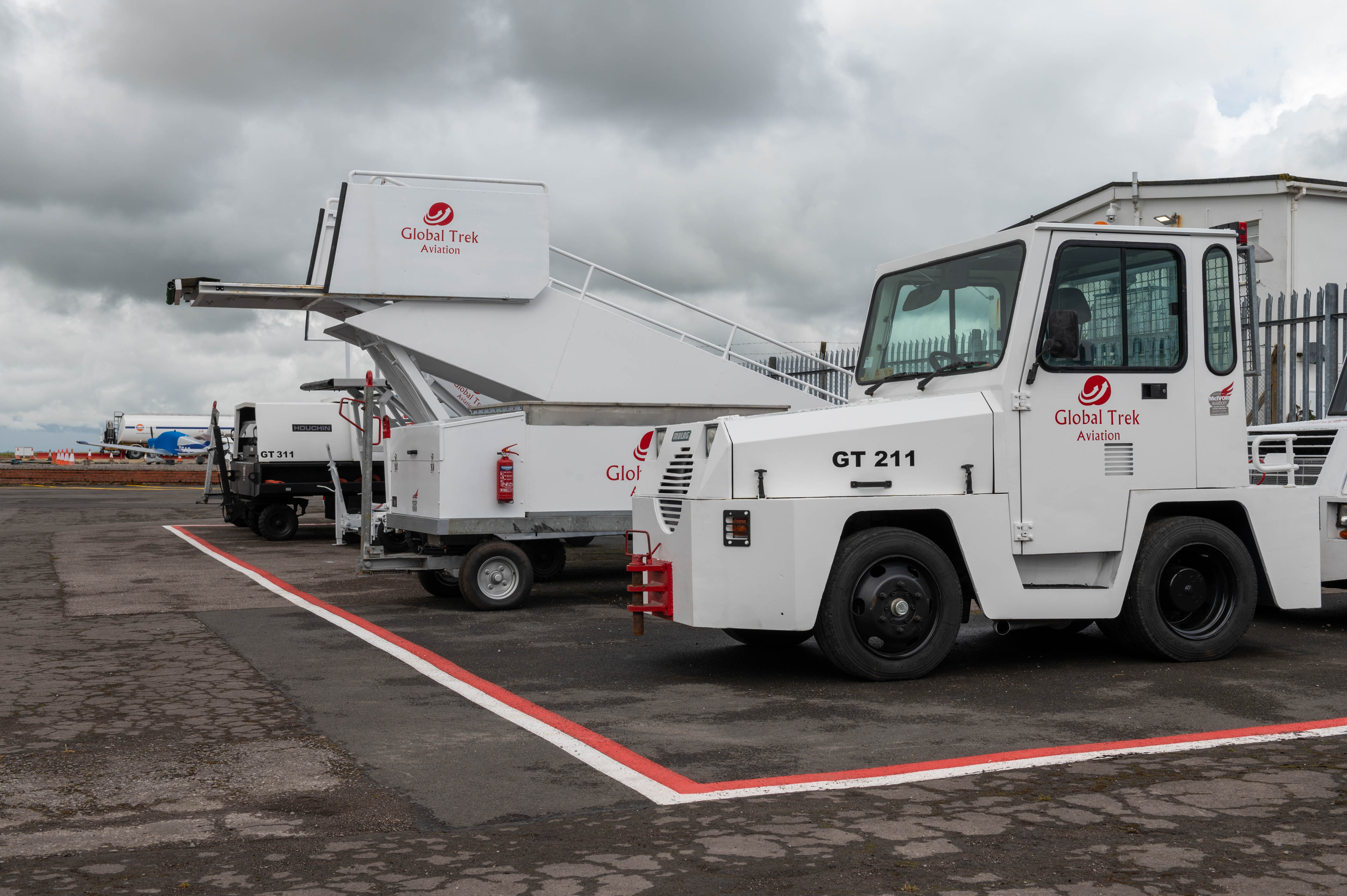 Just some of the GSE in the Global Trek Aviation inventory