NBAA's 30th Anniversary Schedulers Dispatchers Connference Opens
NBAA's 30th Anniversary SDC Opens Tonight
NBAA will kick off the 30th anniversary edition of its annual Schedulers & Dispatchers Conference tonight in San Antonio, Texas. In honor of that milestone, this year's theme is "Celebrating the Past, Charting the Future."
The four-day event held at the Henry B. Gonzalez Convention Center is expected to draw approximately 3,000 people and more than 580 exhibitor booths—a record. That's far more than the 100 attendees and handful of exhibitors back in 1989, the first year of the conference.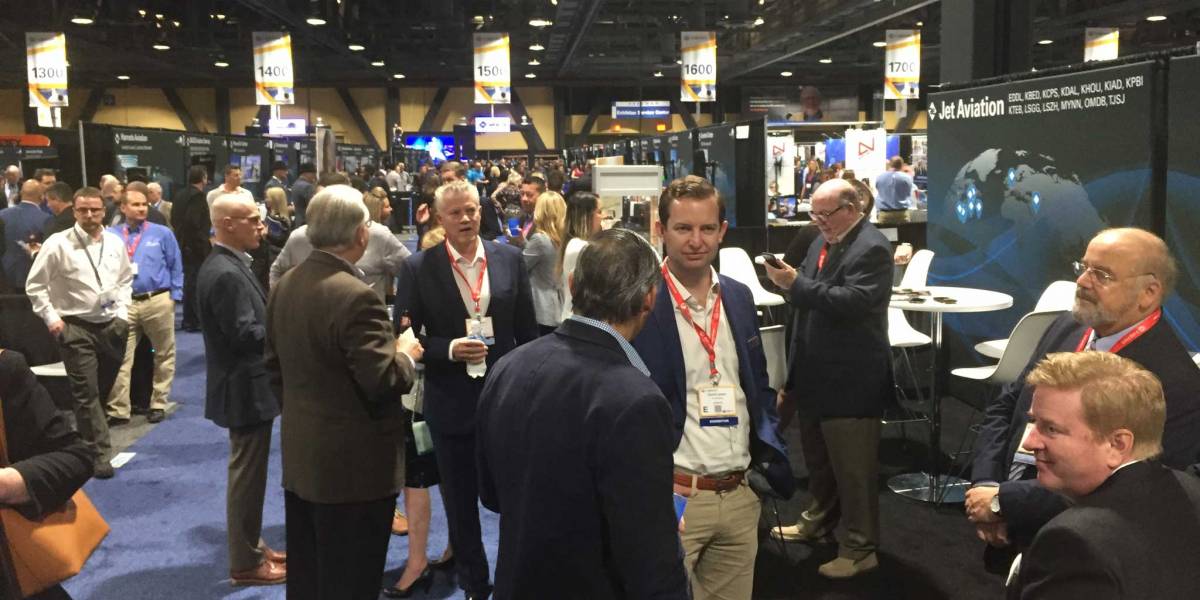 "The significant growth of the [SDC] over the past 30 years is an indicator of the high quality, engaging educational content, networking, and business that takes place on the show floor," said NBAA senior v-p of strategy and innovation Mike Nichols. "This is the go-to event for anyone involved in scheduling/dispatching aircraft, flight planning, and procurement of aviation-related services ranging from fuel to technology solutions."
The show kicks off tonight at 6 p.m. with a welcome reception on the show floor, and the opening general session will take place tomorrow at 8 a.m. From Wednesday afternoon until the show closes on Friday afternoon, attendees will have a slate of 34 education sessions to choose from. "A lot of our education sessions all tie into what aviation leaders are looking to learn about what's coming in the future," said S&D committee co-chair Kindra Mahler.