> Polish government receives first of three head of state aircraft from Boeing
The government of Poland has signed a multi-aircraft deal with Boeing Business Jets to purchase two BBJ2s & a 737-800.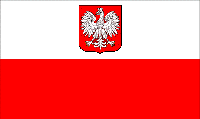 The airliners will serve as head of state aircraft for the Polish president and top government officials. The first BBJ arrived last month and the remaining deliveries will continue to 2020.
"We have invested in a great and very well-equipped aircraft, which will be able to run the country from the air," says deputy defence minister Bartosz Kownacki.

The Boeings will be based at Warsaw & will join two Embraer 175LR & two Gulfstream 550.