Universal Aviation starts work on Fifth Hangar at Mexico City/MMTO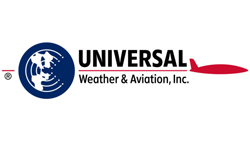 Universal Aviation Mexico, a joint venture between Avemex and Universal Weather and Aviation to provide business aircraft ground support throughout Mexico, broke ground today on a new, 50,000-sq-ft hangar at its FBO at Toluca International Airport (MMTO), Mexico City. The $3.5 million hangar is slated for completion in June and will be the fifth for Universal Aviation Mexico, the most of any business aviation handler at Toluca.
With the new hangar, Universal Aviation Mexico will increase its total hangar space at Toluca to almost 170,000 sq ft, including a 16,640-sq-ft maintenance hangar. Construction of the hangar comes two years after a multimillion-dollar renovation of Universal Aviation Mexico's 16,384-sq-ft FBO terminal at Toluca.
"Over the past two years, we've made significant investments in Toluca," said Universal chairman Greg Evans. "Available parking and hangarage at Toluca is extremely limited and has been a challenge for some time—especially for transient, non-based operators. We are building this hangar to address this need for our clients at this high-traffic destination."
Additional ramp space included in the expansion means Universal Aviation Mexico can support simultaneous arrivals and departures while still moving aircraft in and out of the hangars. Also included with the new construction is 32,000 sq ft of built-in office space and 17,200 sq ft of storage space, predominantly for locally based operators.