Waypoint Aviation Opens New FBO in Cincinnati/KLUK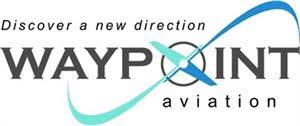 Waypoint Aviation at Ohio's Cincinnati Municipal Airport-Lunken Field/KLUK, (just three miles (5 Km) southeast of Downtown Cincinnati) held the grand opening of its new $6M facility. The location has three acres of ramp space and its 40,000 sq-ft hangar, the first FEMA flood compliant facility on the airport, can accommodate the newest ultra-long-range business jets.
The attached 2,500 sq-ft two story terminal offers a refreshment area with free Starbucks coffee and local favourite Graeter's ice cream, along with a 10-seat A/V-equipped conference room, a crew lounge, flight planning room, shower facility, crew cars, laundry and linen services, 1,500 sq ft of covered passenger parking, on-call U.S. Customs and international trash disposal, and a fully certified FAA repair station through sister company Airtech. The Shell Aviation Fuels branded facility also offers self-serve avgas. The terminal is open 24/7.
"We are extremely pleased to be able to announce the grand opening of our new FBO," said company CEO Mark Davis. "This event marks the beginning of a new chapter for the aviation community at Lunken Airport."