ACAM confirmed as meeting NATA Safety 1st Clean Standard
19 June 2020, Seletar, Singapore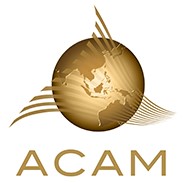 Asian Corporate Aviation Management (ACAM)
specializing in aircraft management, CAMO, trip support & ground handling across the Asia-Pacific Region, strategically based at Seletar Airport, Singapore has received confirmation from NATA Safety 1st that their operation conforms to the
Safety 1st Clean Standard
.
"NATA is committed to helping reduce the spread of infectious diseases & we at ACAM are delighted to be playing our part in achieving this goal. Client & staff safety is our top priority & the Safety 1st Clean Standard recognizes our commitment in the fight against the dangers infectious diseases pose." said
Joshua Maniar, Flight Operations Executive at ACAM
, when speaking with
Global FBO Consult
.
Earlier this year ACAM Seletar Operations completed the Safety 1st Marshaller & Wing Walkers Ratings.