ACAM Flight Support Singapore gain IS-BAH Stage I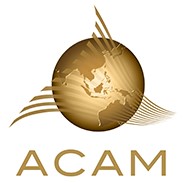 Seletar, Singapore
based flight supervision & coordination service
ACAM Flight Support Pte
. have been issued with their
Certificate of Registration by IBAC for IS-BAH Stage I
.
Josh Maniar, Flight Operation Manager
told Global FBO Consult
"We are delighted to have received IS-BAH Stage I Registration as it is part of our organisations commitment to quality & safety. Stage I follows on from having our operations staff attain both
Marshallers & Wing-walkers Ratings
with NATA Safety 1st & more recently, the
NATA Safety 1st Clean Standard
.


In congratulating the ACAM team in achieving the IS-BAH Stage I,
Terry Yeomans, Programme Director for IS-BAH
noted
"You are first to attain the IS-BAH for a supervision / coordination service provider in Singapore"
ACAM received off-site client support from
Global FBO Consult
during their NATA Safety 1st online training & IS-BAH Stage I Registration & we congratulate the entire ACAM team for their outstanding commitment to safety & quality.