Alliance Insurance Brokers appoint Purabi Barman
Mumbai, India based
Alliance Insurance Brokers Pvt Ltd
. have appointed
Ms. Purabi Barman
, Assistant VP with special responsibility for the Fixed Base Operators sector worldwide. Ms. Barman told
The Ramp Blog
"Tailored, competitively priced FBO insurance, is a vital component of operating a cost effective FBO." Ms. Barman also brokers aircraft hull insurance.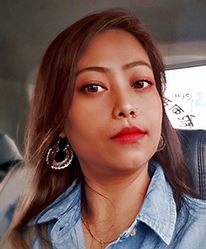 Ms. Purabi Barman


About Alliance Insurance Brokers Pvt
Alliance Insurance Brokers is a company that is one of India's leading insurance service providers, risk managers and reinsurance brokers. The company is dedicated in assisting you find the best possible solutions in protecting your exposure to risk in your line of businesses.
One of the country's fastest growing broking houses, Alliance prides itself on being a one-stop solution for a wide range of services like Best Tailor Made Insurance Solutions, Claims Management, Insurance Audit and Renewal Reviews. Our talented and dedicated team of experts, have between them a combined work experience of nearly a century and in our view this is one of our greatest strengths, allowing us to keep our finger on the pulse of the dynamic and ever changing insurance landscape in order to deliver solutions that are relevant to you.
Contact details:
Ms. Purabi Barman
Tel: +91 7977123367 / 9910847581
Web:
www.allianceinsurance.in
Email:
purabibarman@allianceinsurance.in