Asia Corporate Aviation Management - Aiming for IS-BAH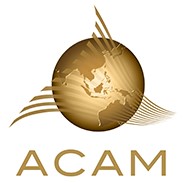 Asian Corporate Aviation Management (ACAM) specialising in aircraft management, CAMO, trip support & ground handling across the Asia-Pacific Region is strategically based at Seletar Airport, Singapore. ACAM are aiming to achieve the IS-BAH standard as a follow on to their success with IS-BAO Stage 1.
The company have recently completed NATA Safety 1st Aircraft Marshalling online training modules at the NATA Safety 1st Training Center for its ground support team.
Dublin based FBO & Ground Handling specialists, Global FBO Consult have been engaged by ACAM to support both IS-BAH & Safety 1st implementation.
Joshua Maniar, Flight Operation Supervisor, explained "The Safety 1st online training modules covered all we needed & more, to create total awareness & understanding of every role we engage in on the ramp. Safety does not happen by itself, you need to create a safe culture through training"
CEO Darren Broderick says "ACAM, listed in the Top 20 Operators by Fleet for the region, have since their establishment in 2010, strived to attain the best professional standards in the business aviation sector.
The company is the largest, privately owned, corporate aviation management company in the Southeast Asia & Pacific Region. We provide clients with a range of bespoke services from full "Turn-Key" Aircraft Management solutions through to basic aircraft operations and maintenance support services."
ACAM currently operate a fleet of corporate aircraft types including Gulfstream & Bombardier large cabin, Boeing Business Jets, Embraer, Hawker and Beechcraft.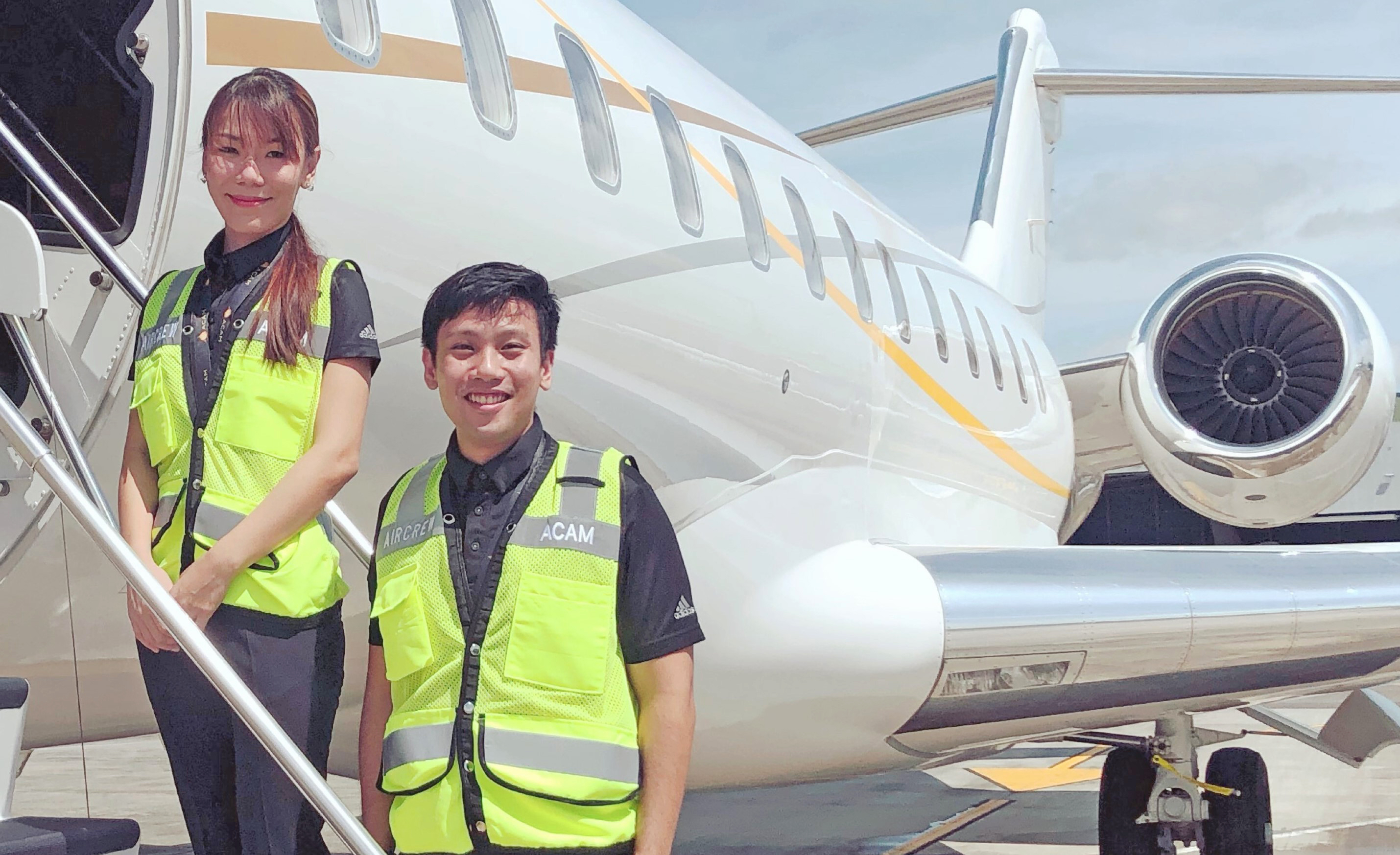 Kelly Goh & Shahridan Heng, Flight Operations, Seletar
following completion of their Safety 1st
online training modules
ENQUIRIES
Asian Corporate Aviation Management Pte. Ltd.
690 West Camp Road, 04-04 Aviation Two
Seletar Airport, Singapore 797523

OCC : +65 6390 9885
SIN HP : +65 9386 2436
E: acam.occ@acam.asia