Avfuel Network adds two Washington FBOs
Avfue
l
has expanded its branded dealer network in the US Pacific Northwest with the addition of two FBOs in central Washington,
Pangborn Flight Center
and
McCormick Air Center
.
Pangborn Flight Center is the lone service provider at Pangborn Memorial Airport/KEAT in Wenatchee, providing customers easy access to the north central region of the state. The full service, airport operated FBO offers a passenger lounge, pilot lounge with snooze room, and services such as catering and concierge, along with volume fuel discounts.
In Yakima, McCormick Air Center is the only FBO at McAllister Field - Yakima Air Terminal/KYKM, which has a 7,600 foot main runway, averages more than 100 operations a day, and services the state's wine production region. The 10 year old, two story terminal offers a passenger lounge, shower facilities, pilot lounge, conference room, a rampside patio and observation deck, on-site car rental, a courtesy car, aircraft cleaning and detailing service, along with an FAA Part 145 Repair Station.
Both locations will participate in Avfuel's contract fuel program, as well as its Avtrip customer loyalty plan.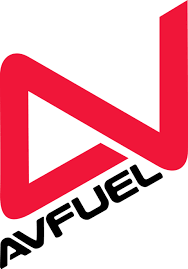 "We're proud to offer customers flying and fueling in the Avfuel Network two new premier locations in the Pacific Northwest," said Mark Haynes, the Ann Arbor, Michigan-based fuel provider's v-p of sales. "Both FBOs have an upstanding reputation for service and a passion for aviation, serving as choice gateways to their respective communities."