AVFUEL welcomes ADVANCED AIR of Councils Bluff/KCBF, Iowa, to branded FBO Network
Source: Avfuel Corp.
Avfuel Corporation announces its new partnership with Advanced Air of Council Bluffs, Iowa/KCBF, as the FBO joins the fuel supplier's branded network.
Just 15 minutes from Omaha, Nebraska, operators traveling to this no-fee FBO enjoy easy access to the city while avoiding high prices and airport congestion. As a hidden-gem, Advanced Air provides guests with the modern facilities, services and amenities found in metro areas, but with the accessibility and privacy afforded by a rural airport.
Advanced Air boasts a newer facility featuring a pilot lounge, well-equipped lobby, overnight ramp parking, a second-story deck overlooking the ramp, conference rooms, a spacious ramp, complimentary Wi-Fi, a crew car, flight planning space, and a 5,500-foot runway capable of accommodating super midsize jets. The full-service FBO provides for all aviation needs, including: GPU, lavatory and oxygen services; catering; local hotel discounts; aircraft washing and detailing; aircraft maintenance with a Cessna service center; avionics as a Garmin dealer; and a large Part 141 flight school that is approved by the U.S. Department of Veterans Affairs.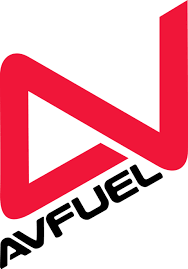 As an Avfuel-branded FBO, Advanced Air offers operators the benefits of competitive fuel prices with Avfuel Contract Fuel and lucrative rewards with AVTRIP. From now through October 15, the FBO will award AVTRIP members eight points per gallon on all fuel transactions.


"We're excited to have found a reliable fuel supply and branding partner in Avfuel," said Lisa LaMantia, Advanced Air's president. "The Avfuel team shows the same commitment to our customers and our industry as the Advanced Air team, and we look forward to the opportunities that lie ahead."


Joel Hirst, vice president of sales for Avfuel Corporation, said, "Advanced Air offers operators flying and fueling within the Avfuel Network a perfect gateway to the busy Omaha metro region. The team at Advanced Air is known for providing exceptional services, and we're happy our customers will now benefit from that within the network."