Aviation fuel supplier Harvest Energy signs new customer
12th May 2020
Harvest Energy Aviation, a member of the Prax Group of companies, has signed a five year fuel supply agreement with Sherburn Aero Club, one of the largest flying clubs in the country, located near Leeds in the UK. With Harvest Energy branding displayed at the airfield, the fuel supply contract – effective immediately – sees Harvest Energy Aviation supply Jet A1 and Avgas 100LL over a five year term. The terms of the contract also mean that Harvest Energy Aviation is funding a new "pay at the pumps" software system.
This new partnership represents the firm commitment and support Harvest Energy Aviation provides to the General Aviation community in the UK and Ireland. The agreement also enables Sherburn Aero Club to employ effective budget management practices, as Harvest Energy Aviation's fuel prices are always competitive, and timely supply and support is guaranteed.
Stephen Rhodes, Sales Director at the Prax Group, said: "We are pleased and excited to have signed this fuel supply agreement with Sherburn Aero Club. As a dynamic and forward-thinking organisation, we consistently look for ways to keep our business innovative and to continue to meet the needs of our customers, whoever and wherever they may be. This agreement demonstrates our on-going commitment to our customers at Sherburn, and I am sure it will be extremely beneficial for all concerned."
Business Manager at Sherburn Aero Club, Dale Petty, revealed: "We are delighted to be in partnership with Harvest Energy Aviation. Our relationship over the past few years has been so successful and trouble-free, that this joint commitment was a natural step forward. Visiting pilots who take fuel will get a free landing, so everyone is a winner."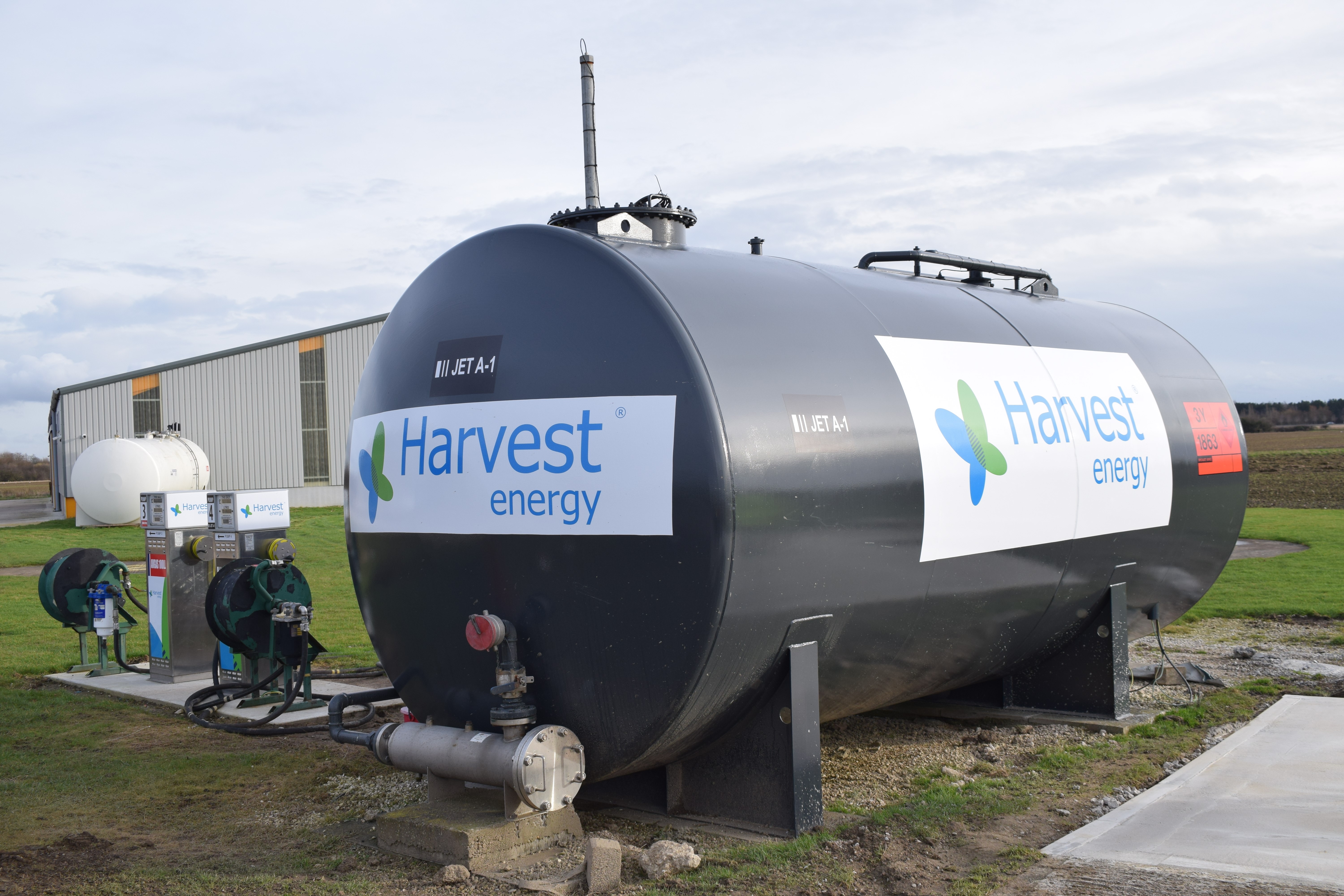 About Sherburn Aero Club: Having opened its doors in 1964, Sherburn Aero Club is now one of largest flying clubs in the UK. Sherburn Aero Club opened its flight training school in the 1970s, which was followed by a number of major investments, including a large fleet of new aircraft and an airfield refurbishment with new runways, hangars and an extended club house. The Club's aim is to give all members a fun social environment, whilst providing the opportunity to continue to build on their experience and expand their horizons.
About Harvest Energy: From its origins in 1994, Harvest Energy has become a recognised downstream fuel brand in the retail and commercial sectors. It provides quality products that are competitively priced, supplied and delivered with a strong customer focus. Harvest Energy is respected as a trusted partner to its dealers and has a growing number of company-owned filling stations with value-added services, including convenience retail and fast food. It has a distinctive brand identity and a strong market position in the UK, supplying the country's motor fuel requirements with a complete national presence. Harvest Energy's commercial customers are comprised of a number of significant blue-chip household names.
About Prax: Headquartered in the UK, the Prax Group is a leading independent trading, storage, distribution and retail conglomerate dealing in petroleum products and bio-fuels. The company has established trading offices in Houston and Singapore, and additional branch offices in Albania, Belgium, Brazil, China, India, Kazakhstan, Netherlands, Nigeria and Saudi Arabia.

Corporate Headquarters:
Prax Group, York House
45 Seymour Street, London W1H 7JT, United Kingdom
Tel: +44 (0) 207 580 0033

Email: press@prax.com
For further press information, contact:
Anne-Marie McGrath – am@ifpr.co.uk
Hannah Norman – Hannah@ifpr.co.uk