Can you imagine paperless fueling?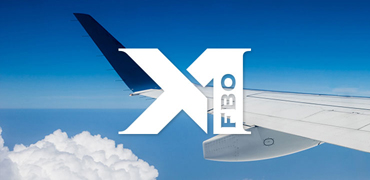 Well if you haven't heard already...
We just launched The Singlepoint Fueling App!
Here is our Press Release
The developer and marketer of the advanced X-1FBO™ Management & Payment Processing System ("X-1"), today announced the launch of the first in class SinglePoint Fuel App ("SinglePoint"). SinglePoint is fully integrated with X-1 and our FBO customers.

For as long as there have been FBOs, fuel tickets have been lost, Line Service Tech handwriting (a cross between hieroglyphics and doctors' handwriting) has been misinterpreted, causing countless hours spent reconciling inventory and delayed or inaccurate billing. With fuel being the most important revenue source for FBOs, this has posed a continuous challenge, costing FBOs time and money.

SinglePoint is a simple, Android-based application that can be attached stand alone as part of a truck with mechanical meters or integrated directly into an electronic meter. Fuel orders are sent directly to the truck from X-1. Importantly, Jet A fuelings will never show up in an Avgas truck or Avgas fuelings in a Jet A truck. Fuelings can even come directly from the pilot/operator using the X-1 FlightBridge integration, reducing the opportunity for errors. The application does all of the math for the fueler, further reducing errors. With the full electronic meter integration through the advanced TCS3000 register, a fueler is only required to press four buttons to complete a fueling. The fuel ticket is available immediately, so accurate billing can be instantaneous. Every operation - fueling, top-off, recirc or transfer - is available to help the FBO maintain an accurate real time picture of its inventory. The X-1 SinglePoint app brings a new level of simplicity and operational control to your FBO.

The X-1 products are next generation, cloud-based, easily scalable, mobile and desktop-enabled management and payment processing systems for FBOs. FBOs are at the center of a dynamic ecosystem, and the high-tech X-1 products are designed to enable FBOs to drive growth and profitability.

According to Jim Wiley, CEO, "We are committed to bringing long needed automation to the General Aviation marketplace. SinglePoint is an important initiative designed to bring previously unachievable simplicity, speed and accuracy to the fueling and billing process for FBOs." Continued Wiley, "X-1 products are already becoming the industry standard for management and payment processing systems which drive higher revenue and margins. We are committed to providing FBOs with products that are easy to use, while providing superb quality and unparalleled value"
What does this mean for you?
SinglePoint is fully integrated with X-1 and our FBO customers. If you become a customer moving forward you will receive this new software and get to experience:
No more lost fuel tickets.
No more delayed or inaccurate billing.
No more hours spent reconciling inventory.
Want to see a full breakdown of how our software works?
Schedule a online demo:
Email
International@x1fbo.com
or call
+001 786 625 5073