CB SkyShare Adds Second FBO at KDVO
CB SkyShare has purchased the former DVO Fuels FBO, the lone service provider at Marin County - Gnoss Field Airport in California. The company has already completed re-modeling the 1,600 sq-ft two-story terminal, which adjoins a 7,500 sq-ft hangar that can accommodate aircraft up to a CJ2. A second phase, including a new 600-sq-ft pilot lounge and snooze room, the addition of a self-service avgas pump, and electric vehicle charging stations, will be completed by this summer.
As part of its vision for the airport, which has a 3,300' main runway, the company established a green space on its property, rescuing several old-growth trees that were slated for removal.
"Our company is visionary, bold, and fanatic about the customer experience," said Cory Bengtzen, founder of CB SkyShare, which offers aircraft charter, management, and fractional ownership solutions. "This must include creating actual physical spaces where a community can grow."
"Cory and his team at CB SkyShare have a very unique vision and special culture, and we're thrilled to watch them grow," said Mick Kendall, director of West Coast sales and development with Shell fuel distributor Titan Aviation Fuels.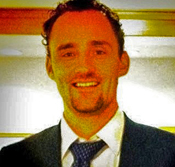 Cory Bengtzen
is also known for staring in the highly successful TV series,
Dangerous Flights,
a documentary style reality show that airs on the Discovery Channel. The show follows the pilots of CB Aviation as they ferry aircraft to new owners across the globe.