Dublin Weston Airport, Ireland Sold
Source: RTE News
A group of investors, which includes tech entrepreneur and aviation enthusiast John Collison, has bought a majority stake in Dublin Weston Airport/EIWT.
The owner of Weston Airport, Brian Conneely, made the announcement this morning.
Derick Walshe, a Limerick-based financier, leads the group of investors including Mr Collison, John Brennan, Catherine Greene, Gerald Dundon.
The group intends to upgrade facilities and to develop Weston as a general aviation centre. The investment plan will modernise facilities at Weston to create a best in class experience for airport users, employees and the local community.
Bar, restaurant and conference facilities will be enhanced and improvements will also be made to the terminal, aircraft storage and hangar areas. All current staff will be retained and it is envisaged that additional employment could be created for the local area as new services are introduced.
Derick Walshe said a vibrant Weston is central to the health of general aviation in Ireland.
"Our investors are aviation enthusiasts who are focused on turning Weston into a state-of-the-art facility. Our plans are to invest in and upgrade the existing aviation and non-aviation facilities and to create a destination that is open and welcoming to the local community. We are committed to revitalising Weston to the betterment of aviation in Ireland. We look forward to opening this next chapter in the story of Weston."
Global FBO Consult comment: The airport has had reduced operational capability for some time with VOR/DME NOTAM'ed unserviceable, but it has tremendous potential & Irelands east coast & midlands needs a dedicated GA/BizAv airport.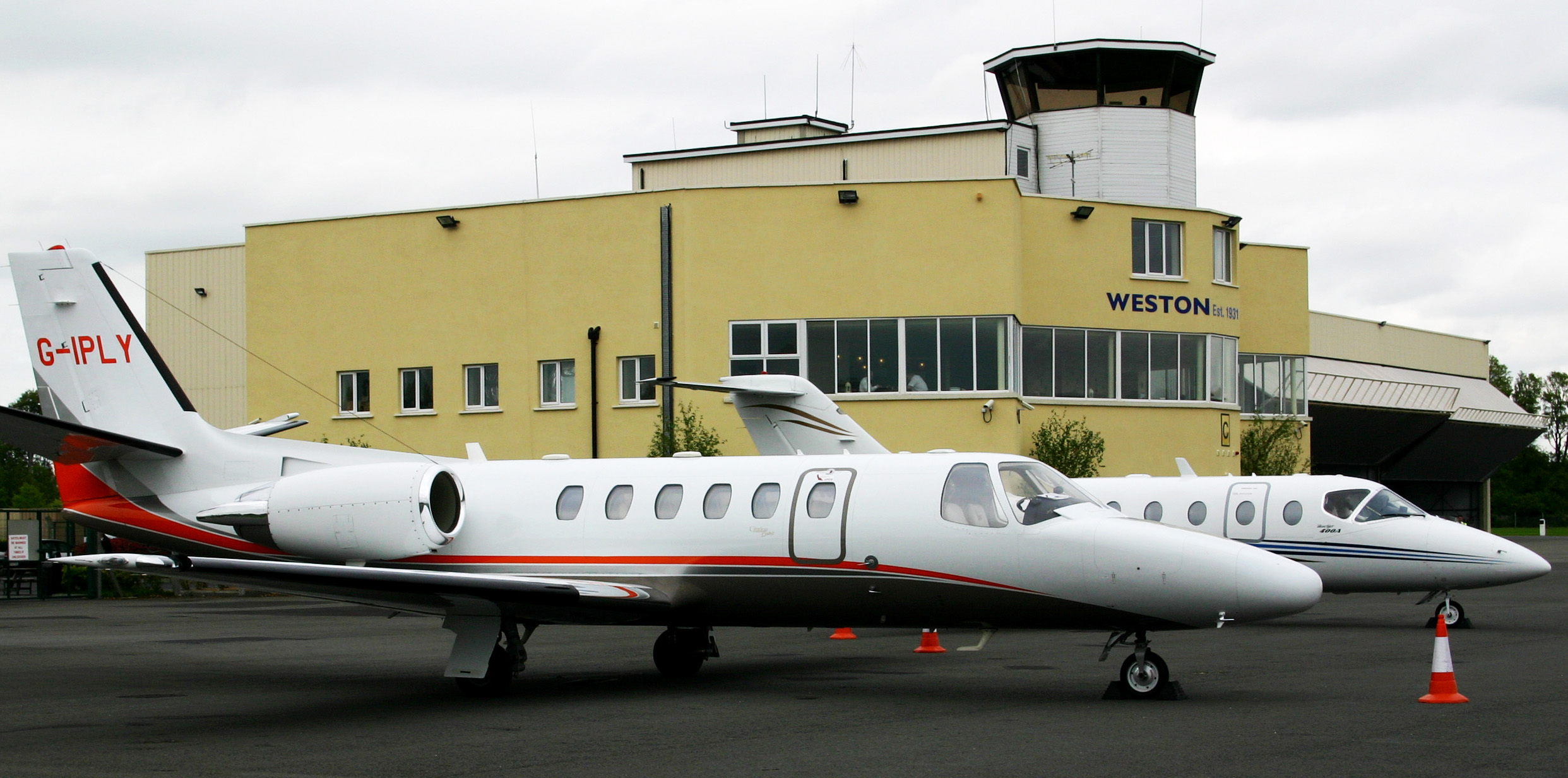 Photographs © Global FBO Consult