FBO at Michigan Muskegon County/KMKG to rebrand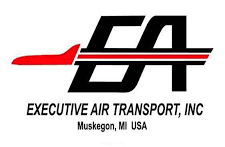 Executive Air Transport, the lone aviation-services provider at Michigan's Muskegon County Airport is rebranding as it grows into a regional FBO chain.
In 2017, owner and president Terry Boer acquired Tulip City Air Service, long a fixture at West Michigan Regional Airport, and kept its name intact. With his latest recent purchase of charter provider Air Service at Traverse City's Cherry Capital Airport/KTVC, he is establishing a new FBO there, which will compete with the existing Avflight facility.
All three locations will be rebranded as Vision Air Center,