FBO Software & Technology Review
FBO Software & Technology Review

By: Joe McDermott, Global FBO Consult

July 2020

"I've been in the business for over 30 years, and X-1FBO is the best management and payment processing software that I have seen and tested.
I agree with their slogan. It's truly 'The Smarter Way to Run Your FBO.'
X-1FBO is a secure, cloud-based system. It's built to fit the needs of Customer Service Reps (CSRs), Line Service Technicians (LSTs) and management at every level. The screens are intuitive. CSRs can easily accumulate billing information in real time to assure that nothing is missed and then invoicing is instantaneous.
X-1FBO enables CSRs to be more efficient and serve their customers better.
With X-1FBO's SinglePoint, illegible, paper fuel tickets become a relic of the past. It's all electronic. Both LSTs and CSRs will love that.
X-1FBO's innovative, new X-1Pay feature makes payment touchless which is great for customers today and enables payment anywhere on the field.
That's a real convenience for pilots. X-1Pay is also much more cost-effective than previous payment methods
For management, reports with key analytics are always up to date and available at the touch of a key. Waiting for reports is history.
Overall, X-1FBO, helps drive higher revenue, higher margins and greater customer satisfaction.
X-1FBO is scalable, so it works at both individual and chain FBOs.
There's much more. If interested contact me; and I can put you in touch with their CEO, Jim Wiley. He's an over 25 year FBO veteran who began as an LST and rose to be a GM."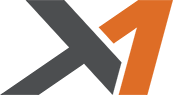 Joe@GlobalFBOconsult.me