Focus on: Royal Aviation Group, Paraguay at LABACE.
Esteban Insaurralde
, Flight Consultant at Paraguay based Royal FBO Services tells Global FBO Consult that they had a very successful exhibit at LABACE in Sáo Paulo, Brazil last week, Latin Americas largest business aviation event.

Now in its 15th year, LABACE has attracted over 155,000 visitors since it started.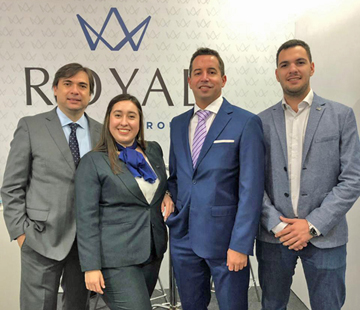 The Royal Aviation Group team at LABACE 2019

CEO Raul Gavilán, Angelica Segovia,
CFO Pedro Morales & Esteban Insaurralde

Esteban talks to Global FBO Consult about the founding of Royal FBO Services:
"Royal FBO Service was born about twelve years ago with only two young partners who worked in airline operations & had limited knowledge about general aviation, but great dreams & an ambitious mindset. They started from the bottom, providing ground handling services to private aircraft here at Asunción - Paraguay, rapidly gaining recognition nationally & internationally for high-quality handling service & great efficiency. This international recognition was the first step into the expansion of the services they provide & lead them into offering handling services in other countries through commercial alliances & international flight planning, & this way they were creating the very first Paraguayan Trip Support company featuring all kind of services throughout South America, not only for the aircraft but also assisting Crew & Passengers with their needs, from hotel reservations, ground transportation, VIP lounges, catering, etc.

But their ambition didn't stop there. They saw an opportunity with Military operations, so they offered their services to the Bolivian Air Force & Peruvian Air Force & they actually won a contract with both countries to manage & handle all State Flight & official visit of their heads of state, providing flight planning, ground handling, fuel through different brokers, catering & other needs in any country in the world.
As a need for expansion with further aviation services, they allied with Puma Energy to start providing fuel locally and founded Royal Energy.

By 2019 the small company "Royal FBO Service" was already more or less a consortium of companies dedicated to general aviation services & that is how Royal Aviation Group was born and was ready to take the next big step into the aviation business: be a part of the biggest Latin American Business Aviation Conference and Exhibition (LABACE). We have attended this event for several years before & it has been always very productive in the path towards our goal of being the best services provider in Latin America, making lots of new contacts & new alliances for our growth. But this year was completely different. For the first time, we were exhibiting Royal Aviation Group with pride between the greatest companies in the world. Not only the first Paraguayan company to be part of this event as an exhibitor but one of the rare general services provider to attend.

The whole family of Royal Aviation is really proud & happy about this great accomplishment and we are looking forward to establishing stronger & better relations with the companies we already work with & even more with the new companies that met us at the conference & are as interested in us as we are in them. Our goal for this conference was to mark a presence with our fresh & professional image, make new contacts & reinforce our relationships with partners & we absolutely nailed it!

Now we are looking forward to the next big conference & we are more than ready to keep going in this exponential growth"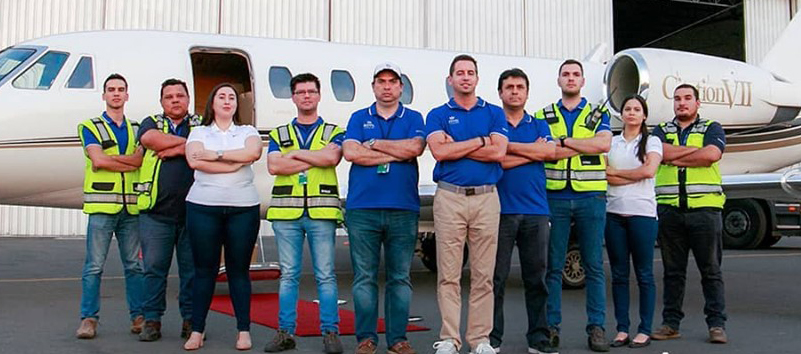 Royal FBO Team, Silvio Pettirossi International Airport, Luque, Paraguay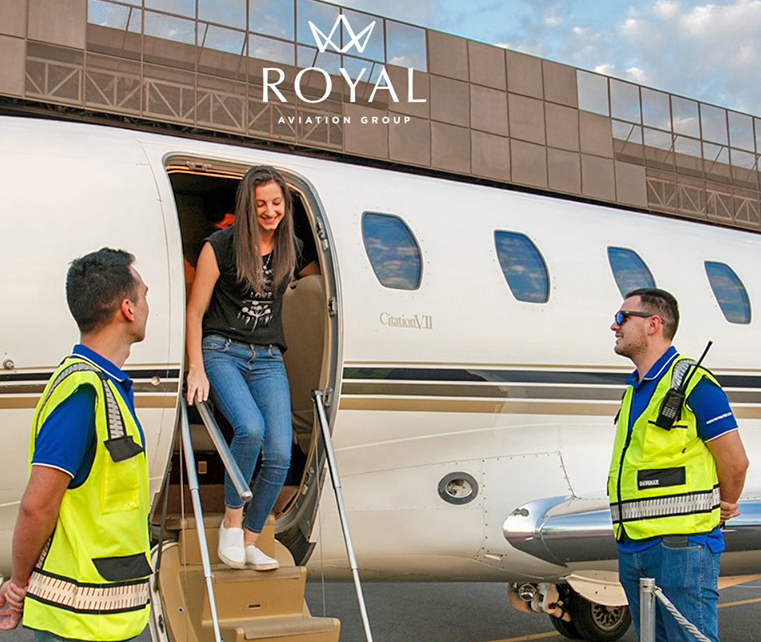 Contact:
dispatch@royalfboservice.com