Interview with Adel Mardini, CEO Jetex, hunting for acquisitions post-pandemic 'boom'
Source: AviationBusiness.com by Joe Peskett
Dubai-based Jetex is on the lookout for acquisitions as CEO Adel Mardini positions the company for what he predicts to be exponential growth in the business aviation market once travel and airport restrictions lift.
Mardini said that Jetex has recently seen a significant increase in new customers and queries from individuals making the leap from commercial to private jets as airlines struggle to stabilise and instil confidence among nervy passengers.
Private jets, like commercial aircraft, are currently restricted from flying internationally because of travel bans introduced by many governments in response to the Covid-19 pandemic.

But with restrictions beginning to lift in Europe and signs of them being lifted in the Middle East, Jetex has already begun to see an upturn in business, according to Mardini.
"Last month we had 10% of the business we had in April 2019 because of the restrictions. For the first 10 days in May, we had the same amount of business as we had over the whole of April," Mardini told Aviation Business.
"We expect massive demand the minute they lift airport restrictions. I can assure you that business aviation will be booming. I expect massive growth in this industry until commercial airlines are stable and a vaccination is found."
Europe is a lucrative market for Jetex and with Rome and Paris opening up in the last week, Mardini expects business to start to improve by July. He said that Jetex handled three flights in one day from Rome last week, indicating that demand will be high for the business aviation market once travel bans lift.
"I see a big opportunity for us," said Mardini. "The issue is not with commercial airlines, it is the fact that people have concerns about big terminals packed with lots of people and where they are mixing with thousands of others.
"The problem is not with being on an aeroplane, it is the terminal. We believe that people will come to us not because they want to fly a private jet but because they want to use a private terminal."

He said: "We believe that these kind of platforms will give access to the people. For the first four months of this year, 70% of our customers were new. We have never seen that before. We saw all these people coming from first and business class commercial.
"This is a good indication of the new generation of business travellers flying privately. We can even see an opportunity for a new business concept where a group of people could get together and start sharing a seat."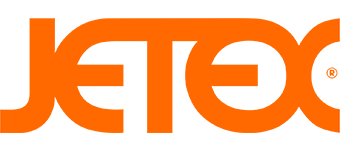 However, Mardini thinks that business travellers will be more inclined to start using private jets compared to leisure travellers, who will be reliant on the hospitality industry reopening before they fly abroad.

One of the consequences of the Covid-19 pandemic will be consolidation in the aviation market, according to Mardini.
"I expect a few businesses will be reshaped after this crisis," he said. "We will see a lot of opportunity in the market to make further acquisitions.
"We are hungry in the market and we are looking to make further acquisitions. We have a couple of announcements to make soon. We are hungry to acquire individual FBO and we can see FBOs wanting to be secure under a big umbrella."
Read full AviationBusuness.com article: https://tinyurl.com/y6w4tomb