Lugano/LSZA Ready for Winter 2018/2019:
Executive Handling at Lugano Airport - Ready for Winter 2018/2019:
Our ramp staff is well prepared for the winter season. They have been trained for de-icing activities in order to ensure a proper and safe flight. In our region we do not have long period of snowfalls and the mild temperature is quite constant with an average of a few degrees above 0° degrees.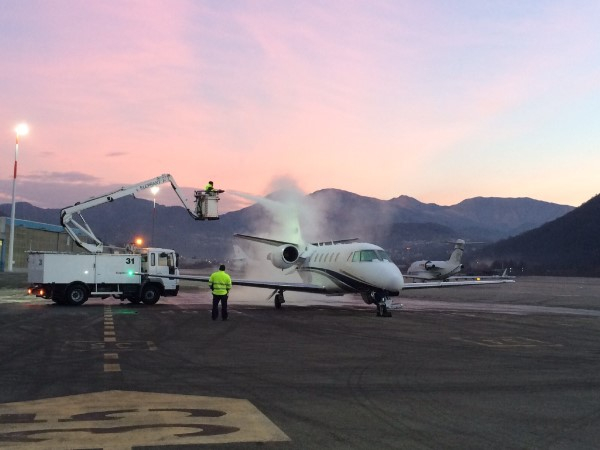 WINTER 2017/2018
Minimum temperature: -5 degrees
Snow: 4 days
Airport closure: NIL


AUTUMN HIGHLIGHTS

In summer, we have recorded a high number of General Aviation flights and therefore are very satisfied about this constant increase. Our mission is to continuously develop our airport possibilities and to keep offering all kinds of services required. We are a city Airport, which provides a familiar Swiss atmosphere with a quick and rapid handling service. Lugano Airport is a must all round the year, not only for business passengers but also for leisure travel.

This autumn, we had the pleasure to welcome among the regular business jets, the Gulfstream series IV and V, Global 5000 and FA7X.