Mini Feature - Texas Aero VP talks about FBO next gen software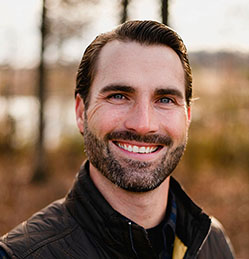 Texas Aero VP Operations, Barry E. Johnson
X-1: Why did you choose X-1FBO?
Barry: We formerly used a well known last generation FBO system. I work remotely a lot. We have two locations - Waco and Odessa. The ability to log on anywhere I am in the world and see what's going on is important. The ability to make deals with people coming cross country at any time is a big deal to me. That's something the old technology can't provide us.
X-1: Tell me how the implementation process went.
Barry: X-1FBO is easy to learn for CSRs, it allows our Customer Service team to be actually interacting with customers coming through the FBO & not have their heads buried in data as with our outdated last generation software. Also, to have a team supporting us whose every single member has worked in an FBO is really great. They understand the business model & they really took the time needed to fit the system to meet all our needs. I mean, you can't buy that anywhere.
X-1: What has X-1 SinglePoint done for you?
Barry: Odessa has used X-1 SinglePoint for three months now, & it's made a big difference to our Line Techs & our CSR team. It's eliminated confusion in billing our clients. They enter data in the device, confirm the amount of fuel which then goes straight to our CSR, who is able to invoice it & take it from there. We don't miss paper fuel tickets a bit. With X-1 SinglePoint, there is no calling on the radio & no miscommunication. So, our entire team in Odessa has really enjoyed the change.
X-1: Everything we build is with the idea of helping FBOs to drive efficiency, customer satisfaction, higher margins & higher profits. Of course, they all go together. Right?
Barry: You got it.
X-1: Has X-1FBO helped your operation manage more effectively?
Barry: Reports are great. At any time, I can log in & see how much our fuel sales have made for the day, week or month. I can see how much fuel is in each tank. Same with our fuel farm & trucks. To have all that data & information on hand at all times is extremely valuable.
X-1: Were there any reports that you needed that weren't included?
Barry: Yes, but that turned out not to be a problem. If there is a report that we need that's not there, your customer service & tech teams will build them custom for us. Their attitude is that if we need it, there is probably another FBO that needs it. So, let's build it.

X-1: Is it painful & time consuming to implement & train for X-1FBO?
Barry: Nope!
X-1: You bought the Odessa FBO late last summer. What happened?
Barry: They were running the legacy software. We were going to stay on it while training our team up to go live with X-1FBO, but the vendor said: No. You gotta commit to us for two years & pay for it!
X-1: So?
Barry: We said we ain't doing that. So, I called your team up & you said we're going to send a team out to Odessa & we could go live October 1st. It was a fast track deal! Customer Support was unbelievable. Our people got trained up really quick.
X-1: It's a few months later. What's happening?
Barry: Four months down the road, everyone is lovin' the system. Really good experience.
X-1: Anything more?
Barry: I love it that you're a tech company, and y'all want to make the experience for these FBOs that much better & you want to continue developing & keeping up to date with all the current technology. That's a big deal in this day and age.