Modesto, Calif. FBO Sky Trek Aviation sold & re-branded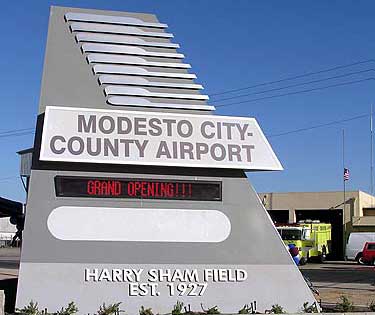 Major changes are coming to Sky Trek Aviation, the lone service provider at California's Modesto City-County Airport/KMOD. The FBO has changed ownership for the first time in more than three decades, with the business purchased by long-time customers Matt Bosco and Dan Kimmel. They have also changed its name to Modesto Jet Center.
The new owners plans to refurbish the Avfuel-branded facility's 1,500-sq-ft terminal, which includes a lobby, pilot lounge with snooze room, 10-seat conference room, and staff offices.
Mather Aviation, which has had a long-standing relationship with the new owners, will operate the company's Part 145 maintenance and avionics division. The complex offers more than 60,000 sq ft of hangar space and can accommodate aircraft up to a Gulfstream G450.
"Our team is excited to come in and give the facility a fresh look to enhance the already exceptional customer experience," said Kimmel. "We have extensive plans for the facility upgrade, which will go hand-in-hand with the brand refresh."