New Online Portal for Aviation Insurance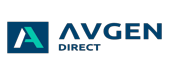 David Boorman has launched a new online insurance portal with customized coverage for the aviation industry from airframes & aero engines to FBOs & GSE!

He is a professional Insurance Underwriter, who has many years of practical experience handling global accounts ranging from shipping and aircraft; construction projects and other classes of insurance Elected an underwriting member of Lloyds of London A member of the Chartered Insurance Institute


For over 40 years our experts have been providing insurance solutions for all risks, in all classes of business, in the aerospace industry. Our offices are strategically located to provide aerospace insurance and can be of service to our customers in virtually any corner of the globe.

Unparalleled underwriting expertise and a broad product line offering First-class, dedicated servicing capabilities, Commitment to working between underwriter, broker and customer, responsive claims management, Extensive experience in handling losses. Claims Services ensures that even major accident claims are resolved as rapidly as possible – leads to quicker decisions on behalf of our customers. Prompt resolution aids in controlling claims costs on both the indemnity and expense sides.
Safety and Loss Control ensures that clients have a foundation to build their own safety program and to improve on operational risks, methods of detecting hazards and liability exposures.

Insurance Solutions Customized Coverage Options Available for: • Airlines • Aircraft Product Manufacturers • Airport and Landlord Exposures • Avionics Shops • Charter / Air Taxi • Pleasure & Business Aircraft • Commercial or Private Airports • Agriculture Aerial Applicators • Sports and Prototype aircraft • Commercial General Liability • Corporate Aviation • EMS Operations • Executive Transportation • Fixed Base Operators • Jet Repair Centers • Law Enforcement • Major or Commuter Airlines • Military Training • Municipal Aircraft • Workers' Compensation • Loss of License • Personal Accident
Georgina O'Shea was appointed Marketing Communications Executive last June, is based at the Avgen Direct satalite office in Dublin, the global hub of aircraft & engine leasing & financing. She tells Global FBO Consult "I have grown up in the aerospace industry, with a Dad who has had a long career in aircraft leasing & finance, so I have a great appreciation of the part competitive & timely insurance plays at all levels of our industry, Avgen Direct strives to delivery on both these requirements through our offices in Europe, Africa & the UK.".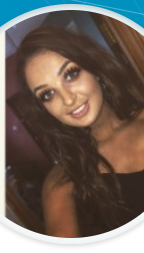 Georgina O'Shea, Marketing Communications Executive
Avgen Global Consultant Ltd.


Web:   www.AvgenDirect.com
Email:
 georgina@AvgenDirect.com
Tel:    +353 1 531 3383
Twitter:  @AvgenD