Oriens Aviation brings Pilatus PC-24 demo tour to Dublin Weston Executive Airport
Dublin, Ireland, 10th June 2022
Biggin Hill based
Oriens Aviation
, the Pilatus PC-12 & PC-24 Authorised Sales Agent for Ireland and the UK, completed a week long demonstration tour by bringing a factory fresh PC-24 Twin Jet demonstrator aircraft to
Dublin Weston Executive Airport
, Ireland, for the second year running. Last month Oriens Aviation brought the latest PC-12NGX to the airport.
The PC-24 was introduced to the public at EBACE. At the time, Pilatus chairman
Oscar Schwenk
claimed the PC-24 did not fit into any existing business jet categories, and stated that the aircraft was the only one that combined "
...the versatility of a turboprop with the cabin size of a medium light jet, and the performance of a light jet"


The cabin has room for eight passengers and two pilots. The cabin has a passenger door on the left-hand side near the front and a cargo door on the left-hand side at the rear. The PC-24 is the first business jet to be fitted with this standard pallet--sized cargo door.
The interior color schemes of the PC-24 have been designed by BMW Designworks.
Pilatus and Honeywell cooperatively designed the Advanced Cockpit Environment for the type. This is intended to reduce pilot workload and allows the PC-24 to be single-pilot certified. The avionics system is based on Honeywell Primus Epic 2.
At 45,000 ft (14,000 m) and 7,260 kg (16,010 lb), total fuel flow is 850 lb (390 kg) per hour at M0.65 long range cruise or 372 kn (689 km/h), raising to 970 lb (440 kg)/h at its M0.74 high-speed cruise.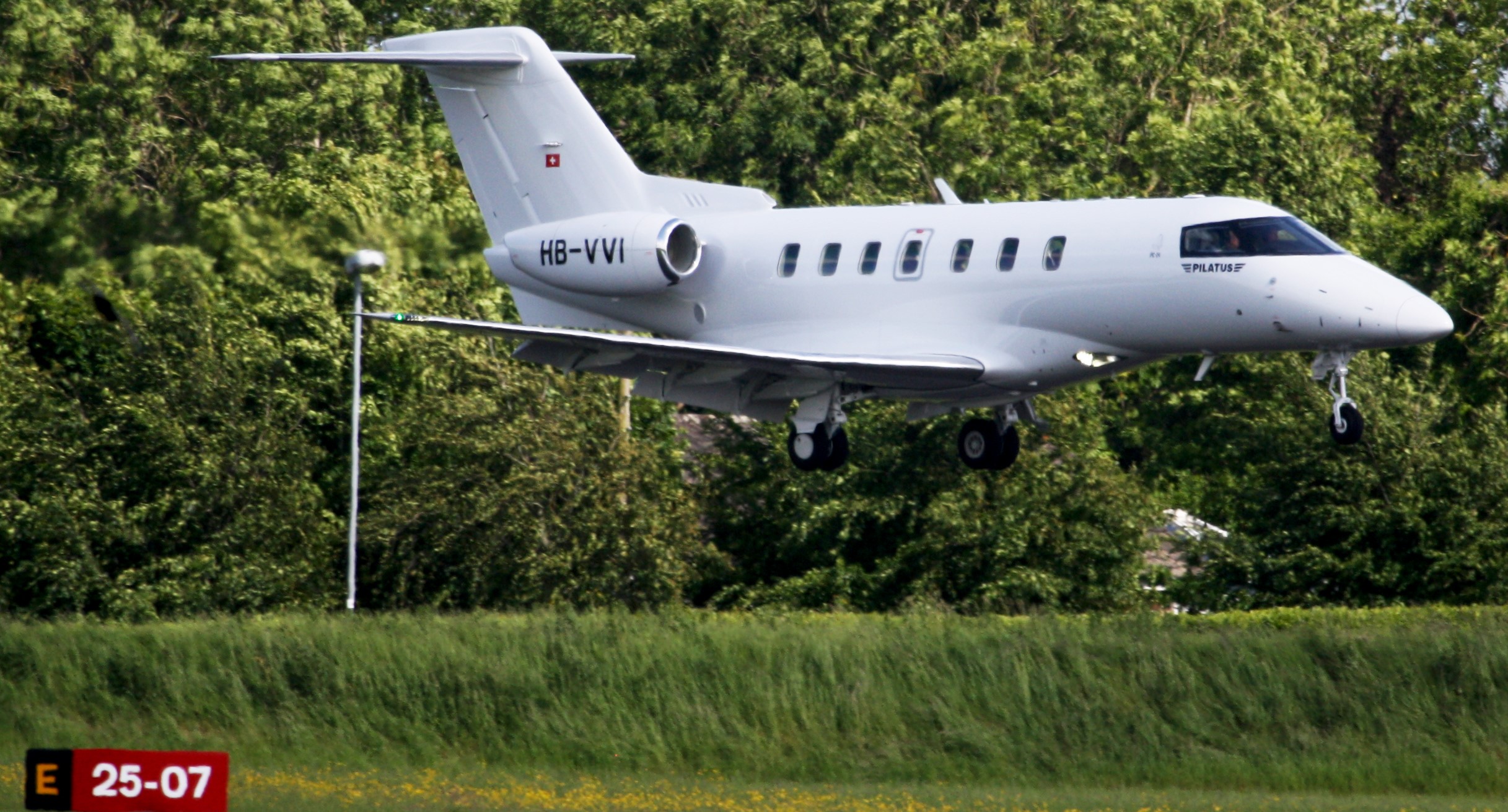 The Pilatus PC-24 landing at Dublin Weston Executive Airport/EIWT, Ireland