Pilatus PC-12NGX shows off its versatility in Ireland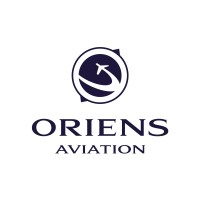 Biggin Hill based Oriens Aviation, the exclusive Pilatus distributor for the UK & Ireland for PC-12 & PC-24 brought the third generation of the PC-12, the PC-12NGX to Newcastle Aerodrome, County. Wicklow on Wednesday 23rd September for viewing by a number of interested parties.
The aircraft was flown by Edwin Brenninkmeyer, Oriens Aviation founder & CEO, an experienced aircraft owner & pilot, with a passion for flying, a passion which includes flying a Folland Gnat on the display circuit (not much of that right now due to COVID-19). Newcastle Aerodrome Director of Operations John Nugent was host for the day.
Newcastle Aerodrome was the ideal location to show off the Pratt & Whitney Canada PT-6 powered PC-12NGX outstanding capabilities for short field performance, 6-8 luxury passenger capacity & quick configuration change to all cargo or combi PAX/cargo layout making use of the large cargo door & cargo tie-downs. The aircraft is fitted with a five blade composite propeller.
The cockpit features the very latest technology including the Advanced Cockpit Environment (ACE) with Honeywell Epic 2.0 avionics and a touchscreen avionics controller.
For passengers, this gives an incredibly smooth ride in all autopilot modes. For pilots, this means a powerful, intuitive system that is simple to manage. Four screens and a touchscreen avionics controller mean that all information is always directly to the pilot without having to scroll through numerous pages, to find the required data. Synthetic vision and ACE advanced safety features give crews incredible situational awareness at all times
The aircraft positioned from Manchester in the morning & at the end of the day routed to Belfast International for further viewings at Woodgate Aviation's new FBO & MRO facility.