Rady Fahmy to pass on the baton at AfBAA
Rady W. Fahmy
will be stepping down from his position as Executive Director of the African Business Aviation Association on the 30th of November, 2018.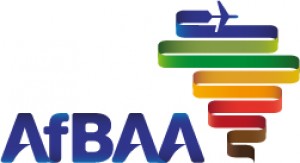 In an farewell email address to AFBAA members Rady Fahmy said "While I'm excited about new opportunities, there's also a big part of me that is sad to be saying goodbye to amazing members, board directors, co-workers and the business aviation community at large. I can't tell you how much I've enjoyed our time working together, the relationships we have built, and the accomplishments we achieved in 6 wonderful years.
I remember fondly the concept being briefed by Mr. Ragheb to twelve founding members that had the foresight for a world-class association dedicated to business aviation in Africa. Driving it from there, it is you the members, the board directors, the wonderful business aviation community and of course my co-workers that took it from concept to where it stands today, a leading association at par with its global sister-associations.
I am certain that the association will continue with its upwards trajectory under the new leadership of Messrs. Fadugba and Fourie."