Rectrix acquired by Ross Aviation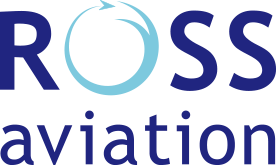 Ross Aviation has acquired Rectrix Aviation and its 5 FBOs.
As customary with Ross, the former Rectrix locations will retain their original name.
Laurence G. Hanscom Field/KBED
Worcester Regional/KORH
Westfield-Barnes Regional/KBAF
Cape Cod Barnstable Municipal/KHYA
Sarasota-Bradenton International/KSRQ
Rectrix also runs a Part 135 aircraft charter/management operation and MRO at Westfield and Sarasota.
The acquisition brings the Ross Aviation network to 16 FBOs at 14 locations.
"Rectrix Aviation has done an excellent job of providing customers with luxury facilities and exceptional customer service," noted Ross Aviation president and CEO Jeff Ross. "We are excited to expand the Ross Aviation footprint on the East Coast and believe the Rectrix locations will be very complementary to our existing portfolio."