Second FBO for Reno-Tahoe, Nevada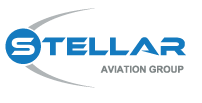 Stellar Aviation Group has won an RFP tender to operate the second FBO at Reno Tahoe International, Nevada. The company had a soft opening late last month at the former Million Air facility, which had remained largely unused for the past several years, as it prepares for construction on its permanent new location.

Stellar received a 50-year lease from the Reno Tahoe Airport Authority to develop 40 acres on the northeast corner of the field, near the Dassault maintenance center. It expects to break ground by the end of the year on the first phase of the more than $20M project, which will include a 5,000-sq-ft terminal, four acres of ramp, and a 30,000-sq-ft hangar able to shelter the latest big business aircraft, with 6,250 sq ft of office and shop space. The new facility is expected to be operational in 18 - 24 months. Subsequent phases will add two additional large hangars, as well as the development of a second parcel of land which will offer 50,000 sq ft of T and box hangars, a 2,500 sq ft GA community assembly building, and an additional 2.5 acres of apron.
Stellar Aviation also operates facilities at Palm Beach County Park Airport in Florida and at Springfield Abraham Lincoln Capital Airport in Illinois, as well as managing the Dassault FBO at Delaware's New Castle County Airport.
"This new location is another strategic cornerstone for our growing FBO network as we look to expand beyond the East Coast and Midwest by garnering an important foothold in the West," said company president Jonathan Miller. "We intend to provide services and facilities to not only the myriad of users that call, or want to call RNO their home base, but also the significant transient operators that require such services at this bustling airport."
Stellar Aviation was established for the purpose of acquiring general aviation assets, particularly in the FBO category. The principals of the Company, combined, have a successful track record in GA and the real estate development of aviation assets of more than 60 years.
The team at Stellar has previously and successfully acquired, operated and developed over hundreds of millions of dollars of general aviation assets throughout the United States. Additionally, they have developed over 1 million square feet aviation use facilities as well as industrial, retail, commercial and restaurant and hospitality projects. Their aviation specific development experience includes the planning, permitting, and construction of terminal and hangar space at eight airports, including five state of the art private FBO terminals and over two dozen corporate hangars for heavy jets utilizing both pre-engineering metal and concrete tilt-wall systems. Stellar Aviation's core competencies lay in the acquisition of general aviation assets and the efficient operation, sales and marketing and financial management and reporting of such assets.