Sheltair Aviation announce new GM at Rocky Mountain Metro/KBJC
Sheltair have announced Craig Foster as its new GM for their full service FBO & hangar facility at Rocky Mountain Metropolitan/KBJC, Broomfield, Colorado.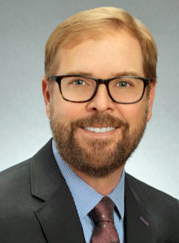 Mr. Foster will be responsible for Sheltair's first corporate presence west of the Mississippi, underscoring the company's strategic decision to meet the needs of a growing and dynamic general aviation community in that part of the country.
"Sheltair is highly regarded in the East and I'm honored and excited to be a part of extending Sheltair's reputation for service into the Western United States," said Foster. "The Denver area is growing rapidly and Rocky Mountain Metropolitan Airport is a great location for us to launch our commitment to this market."
Foster joins the Sheltair team with more than twenty years of FBO management experience, playing crucial roles in FBO startups, negotiating airport leases, new facility development, and charter and maintenance operations.
An experienced professional
He began his career with a start up FBO at John Wayne Airport in Orange County, CA (KSNA) before moving to a management position. After it was acquired in 2005, Foster was named Regional Director overseeing Orange County and Palms Springs FBOs for Atlantic Aviation. Prior to joining Sheltair Aviation, he was the President of Jet Source (KCRQ).
Foster holds his private pilot's license along with an instrument rating. He also served as the recent past President of the Southern California Aviation Association. Foster holds a B.A. in Business Administration from Walla Walla University in Washington State. He currently resides in Denver, CO.
Source: Sheltair Aviation Services