Sheltair Aviation To Break Ground at Colorado/KBJC
Source: Sheltair Aviation
Sheltair Aviation broke ground on their full service FBO at Rocky Mountain Metropolitan Airport/KBJC Aug. 15, providing the region with a 21 acre state-of-the-art, US$20M complex that includes a new terminal, hangar and build-to-suit office space opportunities.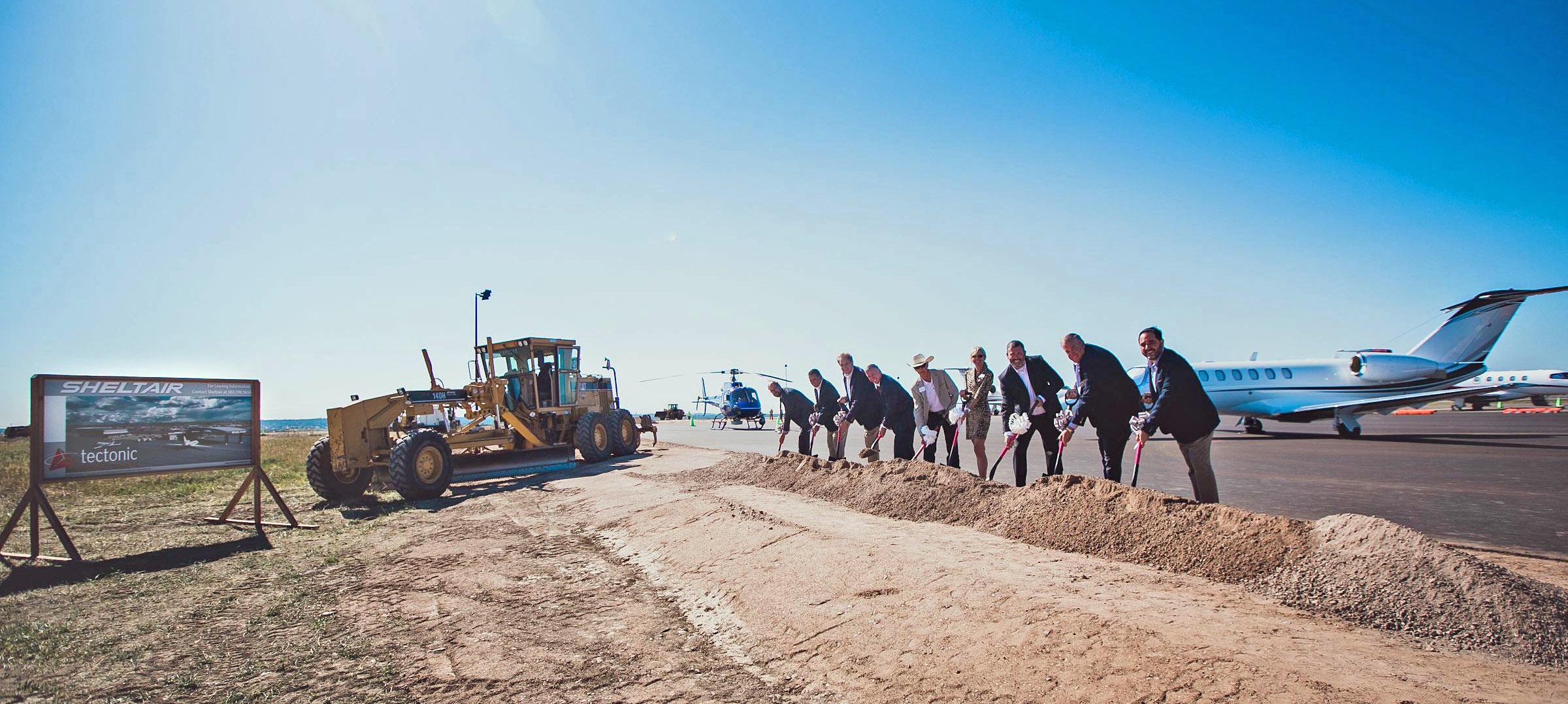 When completed in 2020, the new facility will mark Sheltair's first FBO presence west of the Mississippi.
The ceremonies will feature Jefferson County Manager Don Davis whose remarks will underscore the importance of general aviation in serving the community and the region's economy.
Davis stated "Our local aviation community expressed a strong desire for an expansion of available aeronautical services and I believe Sheltair's arrival at Rocky Mountain Metropolitan Airport will provide that expansion through high quality services. We are excited to welcome the Sheltair team to Jefferson County and know they will make KBJC the regional airport of choice."
The construction milestone reflects Phase One of Sheltair's development plans at KBJC with a new 10,000 square foot FBO facility featuring 10 acres of aircraft parking apron, parking for up to 120 vehicles, a covered aircraft canopy that can accommodate large cabin class aircraft, and "Blue Ribbon" pilot and guest amenities.
During construction Sheltair will continue to provide aviation services from temporary structures.
When completed Sheltair's Hangar "A" will provide a total of 35,000 square foot hangar and ensures the general aviation community has the infrastructure to serve a vital and growing market that includes nearby Denver, Boulder and the surrounding front range area.