Skyvalet Connect FBO Network in Italy Trieste/LIPQ
Sky Valet Connect
has further strengthened its presence in
Italy
by entering an exclusive partnership with the business aviation terminal at Trieste airport. This new facility is part of the natural expansion of its facilities in the Mediterranean.
"I take great pride in the faith shown by Trieste airport in Sky Valet by supporting the development of its business aviation traffic. The Sky Valet Connect offer will provide immediate access to the commercial power and the reputation of the brand and its network, and to heightened international visibility, while remaining independent. This latest success heralds a new step forwards in our expansion programme. It supports our ambition to create a denser regional network and to meet operators' explicit needs, in particular by harmonising the FBO offer in Europe", declared Michel Tohane, Executive VP of Sky Valet and Director of the General Aviation BU of the Aéroports de la Côte d'Azur Group.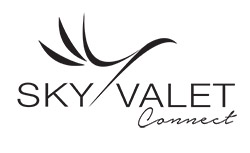 "It is a good achievement for Trieste Airport to become part of an international Network as Sky Valet. Thanks to this agreement we will become, on exclusive basis, the reference Airport for all the General Aviation in the North East of Italy, making available for our more demanding Customers our infrastructures and the best hospitality.
Our Region is located in an ideal crossroads which allows easy access to beautiful touristic Summer and Winter destinations, but also to key Business cities in North Italy, Central and Eastern Europe. In the few last years we have invested €17,2 M in creating a multi modal hub with top technologies, to ensure the best customer experience. Now, together with Sky Valet we have all the tools to push Trieste Airport in a market segment which presents interesting growth potential", added Vincenzo Zangrilli, Trieste Airport Commercial Director.
With its Sky Valet Connect label, Sky Valet* is already established in three countries: in France, its country of origin, at Avignon airport, then in Italy, at Cuneo international airport, near Turin in Piedmont, and in Bulgaria, in pursuit of its expansion in Eastern Europe, with three destinations operated by Omega Aviation in the capital Sofia, in Bourgas, the country's largest port and tourist resort on the Black Sea, and at Gorna Oryahovitsa, the country's only private international airport.
Sky Valet is the first European FBO to develop a label backed by its brand and a co-branding strategy with other operators or airports. Sky Valet now boasts one of Europe's largest networks, with 28 destinations in five countries.
*Sky Valet is also present in France (Cannes, Saint-Tropez and Paris-Le Bourget), Spain (Girona, Barcelona, Palma de Mallorca, Valencia, Ibiza, Malaga, Madrid, La Coruna and Santiago de Compostela) and Portugal (Porto, Cascais, Lisbon, Beja, Faro, Madeira and The Azores).