Tulip City Air Service joins Phillips 66
Phillips 66 Aviation welcomes Tulip City Air Service in Holland/KBIV, Michigan to its network of more than 800 FBOs.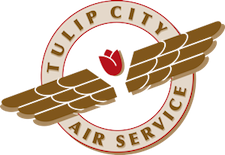 For more than 50 years, Tulip City Air Service at West Michigan Regional Airport/KBIV has provided businesses, families and those who love independence the freedom of on-demand travel 24 hours a day, 365 days a year. The operation provides air charter service, aircraft management, FBO and airport management, a flight school, aircraft maintenance, and aircraft sales and acquisition services.
In addition to the reliable, competitively-priced Jet-A and UL100, the FBO will offer Phillips 66 Aviation Contract Fuel, which provides discounted fuel nationwide and a streamlined fueling process with no cards, no releases.
Phillips 66 is one of the largest refiners in the U.S. and a top supplier of jet fuels and avgas to private, commercial and military aviation. The extensive network of refineries, pipelines and supply terminals translates into secure, cost-effective supply now and in the future.