UK airlines face losing EU market access after Brexit - CH-Aviation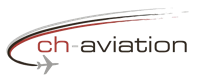 The follow Brexit item was published this morning by CH Aviation in their weekly newsletter. CH Aviation is the World's leading Airline Intelligence Provider since 1998. Full details at
www.CH-Aviation.com
United Kingdom-registered airlines might face strict restrictions on operating to and within the European Union after Brexit, according to leaked documents seen by the Financial Times.
According to the European Commission's presentation seen by the newspaper, the bloc's negotiators are unwilling to concede on air traffic rights or other aviation policies if the UK government decides to leave the European single market.
If the parties do not reach a deal on aviation policies by March 2019, when the UK leaves the bloc, the rules will revert to the old regime. This means that the UK will need to negotiate a bilateral air traffic agreement with each of the twenty-seven remaining EU members. Until such agreements are signed, air traffic between them might come to a halt.
According to the document seen by the Financial Times, British-registered airlines will also immediately lose European certificates of airworthiness since the UK will cease to be a member of the European Aviation Safety Agency.
On top of that, UK-based airlines will also lose traffic rights to operate within the European Union. While the bloc has fully liberalised its airspace, free access is only granted to carriers majority-owned by EU nationals or institutions.
The European Commission reminds in the document that aviation is not included in World Trade Organisation rules, which means that "air freedoms are granted by way of international agreement. What is not expressly agreed is prohibited," Financial Times reported citing the Commission's presentation.
British-registered airlines can retain full market access in the European Union only if the UK completely adopts EU's laws, a move opposed by the London government. A partial adoption can lead to a limited market access, for example for flights originating from the UK but not for those within the bloc, Financial Times added.
Some airline executives, including Michael O'Leary from
Ryanair
(FR,
Dublin Int'l
) and Carolyn McCall from
easyJet
(U2,
London Luton
), have repeatedly appealed to the UK government to prioritise air traffic rights during the Brexit negotiations.
According to the ch-aviation capacity module, easyJet,
British Airways
and Ryanair dominate the UK-Europe market with 21.51%, 21.35% and 17.51% market share by capacity, respectively, although this data set also includes all also non-EU member states on the continent.
While Ryanair is an Irish-registered company and does not risk losing the EU carrier status, easyJet has set up a Vienna-based subsidiary,
easyJet Europe
, as a safeguard against "hard Brexit". On the other hand,
Wizz Air
has set up a Luton-based subsidiary,
Wizz Air UK
. It is unclear how would "hard Brexit" affect
IAG International Airlines Group
, British Airways' parent company. IAG is a Spanish-registered company.