Virtual NBAA BACE December 2-3 update & exhibitors directory
Washington, DC, Nov. 19, 2020
As the industry prepares for the curtain to rise on the National Business Aviation Association's (NBAA's) first-ever Virtual Business Aviation Convention & Exhibition (VBACE), the association today announced that a broad, diverse and enthusiastic group of exhibitors, representing a who's who in business aviation, has made preparations to meet with VBACE show-goers in new, exciting ways.
"We are very pleased to see that the most innovative companies in business aviation have chosen VBACE as the state-of-the-art platform to strategically connect with their customers and clients," said NBAA President and CEO Ed Bolen. "To those who have wanted to attend any aviation convention this year, it's clear that only VBACE will offer access to the best business opportunities, all in one place."
Bolen noted that the VBACE exhibiting lineup features a host of OEMS, including Airbus, Boeing, Bombardier, Cirrus, Collins Aerospace, Dassault, Embraer, Honda Aircraft Company, Honeywell, Pilatus, Pratt & Whitney, Textron and others.
Also on hand are service providers, including well-known names in fuel delivery, flight planning, avionics and mission support. More than a dozen companies are exhibiting at VBACE for the first time at any NBAA show, highlighting the opportunities to be found on the virtual platform.
Held online from Dec. 2-3, the event's interactive booths will provide for demonstrations, one-on-one video meetings, resources highlighting products and services, virtual backpacks for attendees and more. All VBACE exhibitors can be easily located through NBAA's detailed VBACE directory.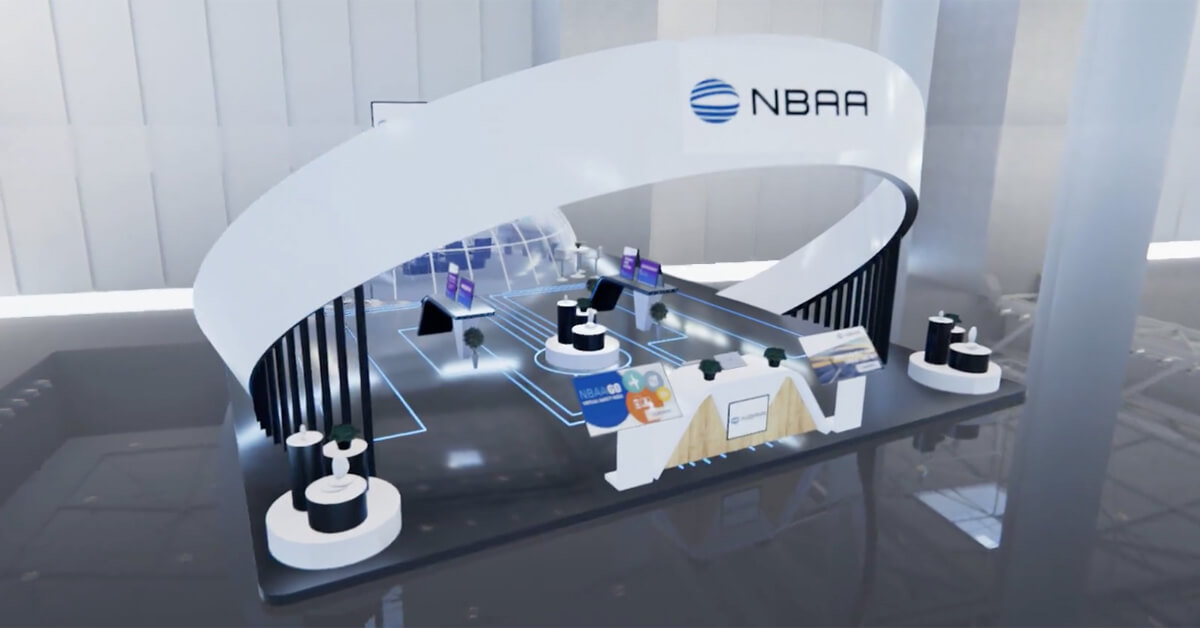 VBACE is also the only virtual business aviation convention that will offer a full slate of session content, custom-tailored to this COVID moment and beyond. Look for sessions focused on what the 2020 elections and other policy developments mean for industry; how advanced air mobility and other technologies are re-shaping business aviation; what those new to business aircraft utilization need to know and more.
VBACE will also feature can't-miss moments, like a Day One Keynote with critically acclaimed singer/songwriter Dierks Bentley, a nationwide headliner who knows the value of connecting with people the world over.
"The business aviation community has been seeking ways to connect throughout this challenging year," noted Chris Strong, NBAA Senior Vice President, conventions and membership. "As we ready for the show's opening day, it's clear VBACE will offer an unmatched opportunity for everyone in the industry to chart their course for the year ahead."